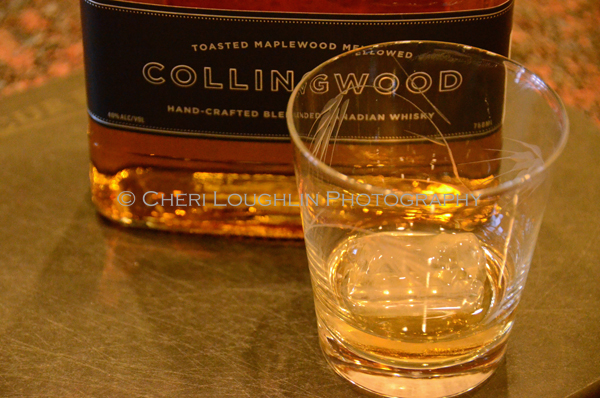 Collingwood Tasting Notes
Handcrafted Blended Canadian Whisky
Toasted Maplewood Mellowed
40% Alcohol – 80 Proof
Quite impressive bottle design. However it is remotely difficult to remove the initial cover (it is sealed snuggly to the bottle) before opening the actual bottle top which lies below the cap.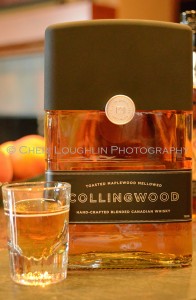 Aroma: Marshmallow sweetness with rich caramel. Citrus. Cinnamon toast notes. Hint of maple syrup.
Taste: Perfume sweetness. Floral. Some burn. Candied quality without overly sweetness coming through. Bit of powder dryness in the after taste. Syrup element as it applies to a spirit. As if this is the thinned out version of maple syrup with quite a bit of spirited punch. Twinge of anise (licorice). Sort of like hard shell candy coated anise seed.
On Ice: Quite a bit of sweetness brought out when served over ice. More anise and floral notes than before.
Collingwood Canadian Whisky sample for review provided by representatives of Brown-Forman.
Cheri Loughlin is a leading cocktail and photography resource for beverage companies, event planners, businesses and individuals. High resolution cocktail and beverage stock photography images are available in downloadable digital format in the newly redesigned Stock Photography Gallery at www.cheriloughlin.com.
Twitter, Facebook, StumbleUpon – str8upcocktails @ gmail.com – ©2011 Cheri Loughlin-The Intoxicologist, All Rights Reserved. All opinions, reviews and spirits' coverage are the personal opinion and decision of Cheri Loughlin.
Review: Collingwood Canadian Whisky