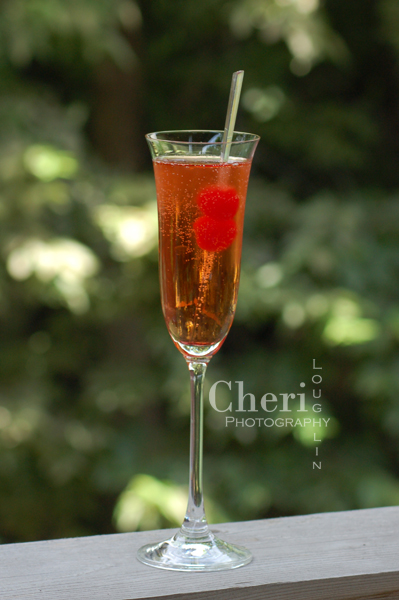 Everyone knows one good kiss deserves another.  Delicious kisses often lead to much more exciting and adventurous things.  Barefoot Bubbly offers a 'Bubbly Kiss' from their Rosé Cuvée variety bringing a blush to the glass that just might extend further into the evening this Valentine's Day.  Redbookmag.com compiled a Top 40 list of their steamiest tips for couples from bubbly kiss to sparkling bliss.  Tuck a few secret recipes for success in your pocket including the easy Kiss from a Rosé.
Kiss from a Rosé Cocktail Recipe
Kiss from a Rosé
1/2 ounce Raspberry Liqueur
1/2 ounce Créme de Cassis
4 ounces Barefoot Bubbly Rosé Cuvée
Raspberry & Blackberry Garnish
Place liqueurs and berries in cocktail shaker with ice. Shake to blend and chill. Strain into chilled champagne flute. Top with Barefoot Bubbly Rosé Cuvée.
Subscribe to the monthly Newsletter
All content ©2015 Cheri Loughlin, The Intoxicologist. All Rights Reserved. Chat with Cheri @Intoxicologist on Twitter and facebook.com/Intoxicologist