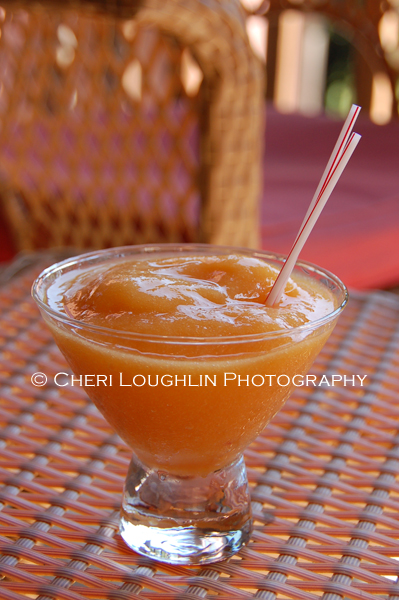 Warmer weather may have your spirit a little more inclined toward morning sips of the chilled variety. Peach Pick-Me-Up brings in the fresh taste of peaches, the thrill of creamy vanilla ice cream in the morning and the invigorating jolt of coffee you need to start your day.

Peach Pick Me Up Smoothie Recipe
Peach Pick-Me-Up – Nescafé
3 Teaspoons Nescafe Cap Colombie
1/2 Can Peaches in Light Syrup
7 ounces Ice Cold Milk
1 Scoop Vanilla Ice Cream
Few Drops Vanilla or Almond Essence (optional)
Fresh Mint Sprig Garnish
Dissolve Nescafe Cap Colombie in 4 tablespoons of boiling water. Pour all the ingredients into a blender except the mint. Mix until smooth. Pour into decorative glass. Garnish with sprig of mint. Serve immediately.
All content ©2012 Cheri Loughlin, The Intoxicologist. All Rights Reserved. Chat with Cheri @Intoxicologist on Twitter and facebook.com/Intoxicologist or str8upcocktails@gmail.com