There is a day on the calendar to celebrate Festival of Smoke and Mirrors Day. Hartford.com has a little fun with this playful holiday by encouraging people to create a hoax, pull off a clever scam or tell an outright light – like the government does on a daily basis. I won't encourage any swindling here, but I will encourage a bit of smoke and mirror play in the cocktail glass. What looks like an ordinary martini might surprise and delight you.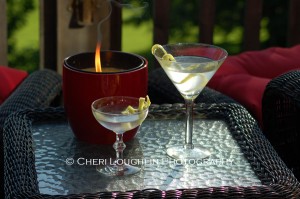 Smoky Martini
2 measures Premium Orange Vodka
1/4 measure Scotch – Speyside Region
Orange Twist Garnish
Place scotch in chilled glass. Swirl and discard. Set aside. Place orange vodka in mixing glass with ice. Stir or shake according to preference. Strain into prepared glass. Garnish with orange twist.
Twitter, Facebook, StumbleUpon – str8upcocktails @ gmail.com – ©2012 Cheri Loughlin-The Intoxicologist, All Rights Reserved. All opinions, reviews and spirits' coverage are the personal opinion and decision of Cheri Loughlin.