Freedom offers equal rights for all Americans against prejudice and injustice. The month of June recognizes the movement for equality on behalf of the lesbian, gay, bisexual and transgender (LGBT) community. The LGBT is a community of mothers, fathers, daughters and sons. They are our friends and neighbors. They are business leaders, teachers, first responders and those who have served and fought for our freedom. June celebrates the diversity of individuals and reaffirms commitment to protecting the rights and equality of all.
Barefoot Raspberry Beret Cocktail Recipe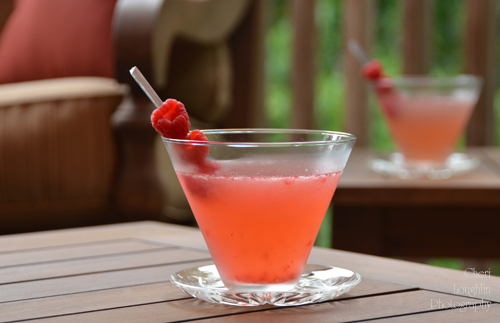 Barefoot Raspberry Beret – recipe by Cheri Loughlin, The Intoxicologist
2-1/2 ounces Barefoot Riesling
1/2 ounce Triple Sec
2 ounces Lemonade
10 Fresh Raspberries
Muddle seven raspberries and triple sec in mixing glass. Add remaining liquids with ice. Shake to blend and chill. Strain into chilled cocktail glass. Garnish with remaining raspberries.
Deep raspberry fruited flavor. Extremely fresh, lightly sweetened, thirst quenching.
The Barefoot Raspberry Beret recipe was commissioned by Barefoot Wine & Bubbly as part of the Corporate Mixology program offered by Cheri Loughlin, The Intoxicologist. Find more recipes created by Cheri Loughlin for Barefoot Wine & Bubbly on this site and at BarefootWine.com and by following Barefoot Wine on Facebook.
All content ©2012 Cheri Loughlin, The Intoxicologist. All Rights Reserved. Chat with Cheri @Intoxicologist on Twitter and facebook.com/Intoxicologist or str8upcocktails@gmail.com