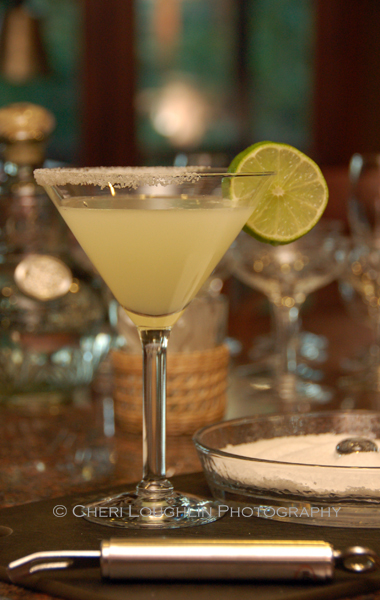 My idea of the Perfect Margarita is it has to be easy to make, have as few ingredients as possible and has to taste amazing! Bottled margaritas are a one stop shop when it comes to the number of ingredients needed to fill your glass; one. They are also easy to pour straight from the bottle. But do they really satisfy your craving for a freshly made cocktail? If they do, AWESOME! If they don't, then this Simply Perfect Margarita recipe with three ingredients is just what the tequila doctor ordered.
Simply Perfect Margarita Recipe
Simply Perfect Margarita
2 measures Reposado Tequila
1 measure Fresh Lime Juice
1/2 measure Agave Nectar
Lime Wedge Garnish
Margarita Salt
Edge half rim with lime and dip in salt. Chill until ready to use. Add liquids to cocktail shaker with ice. Shake to blend and chill. Strain into prepared cocktail glass. Serve on the rocks or straight up according to preference. Garnish with lime wedge.
Easy! The Simply Perfect Margarita recipe mixes super easy with divine taste results. It's so satisfying you'll want another before the frost on the glass dissipates.
Twitter, Facebook, StumbleUpon – str8upcocktails @ gmail.com – ©2013 Cheri Loughlin-The Intoxicologist, All Rights Reserved.