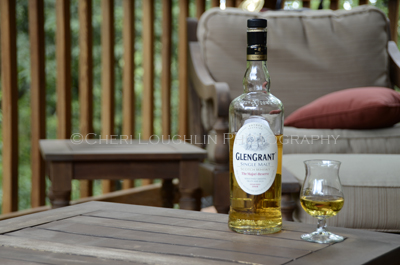 The Major's Reserve – Speyside
80 Proof / 40% alcohol
Suggested Retail Price: $30 / 750ml bottle
Glen Grant Single Malt Scotch Whisky Tasting Notes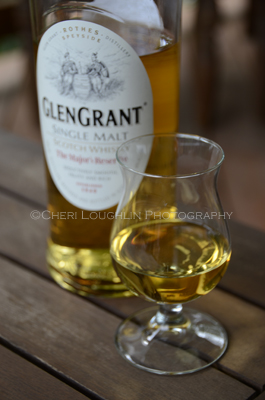 Color: Light gold.
Aroma: Buttery. Leans toward medium weight. Very soft smoke. Fruit and nut aroma. Warming.
Tasted Neat: Coffee / mocha on the back end of first taste. Bit of cola carbonation sort of after coffee / mocha flavor fades. Almost detect taste of beer foam. Walnut. Date. Apricot.
Mouth Feel: Light, but not too thin.
Comparable Spirit: This scotch would easily please without leaning too far in extremes of smoke or singular flavors jumping to the forefront. Very approachable scotch.
Possible Uses, Pairings and / or Cocktails:
I would sip this neat or on the rocks. It might also fair well in the Bobby Burns cocktail.
Glen Grant Major's Summertime Punch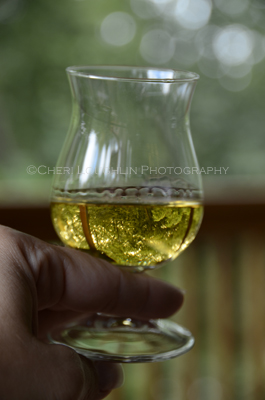 1 ounce Glen Grant The Major's Reserve
1 ounce Sparkling Apple or Pear Cider
Splash Ginger Beer
Splash Fresh Lemon Juice
Apple Slices Garnish
Build in highball glass over fresh ice. Garnish with apple slices. Alternative Serve: Multiply ingredients by number of servings needed. Build in pitcher or punch bowl over large block of ice. Ladle into punch or rocks glasses. Garnish.
Review sample provided by representatives of Campari America
Twitter, Facebook, StumbleUpon – str8upcocktails @ gmail.com – ©2012 Cheri Loughlin-The Intoxicologist, All Rights Reserved.
Review: Glen Grant Single Malt Scotch Whisky