Last week a new cocktail creation contest rolled out on The Intoxicologist Facebook page: Scotch.  Participants were invited to create a simply made cocktail using five ingredients or less.  Participants were welcome to use scotch of their preference, but I would be recreating the cocktails with Glenfiddich Single Malt Scotch and Grant's Blended Scotch.
When I stopped in at a local bar & restaurant, Boiler Room, that serves fabulous old style cocktails this past weekend, the bartender asked if I'd like to try a Scotch cocktail he had been playing around with for the new cocktail menu; the Bobby Burns.  Bobby Burns isn't new, but Chris put a great new spin on it with the inclusion of barely there allspice rim that he and the chef worked out.  There is also a little fiddling with the ingredient ratios that make Bobby Burns a Boiler Room knock out.
Bobby Burns Cocktail Recipe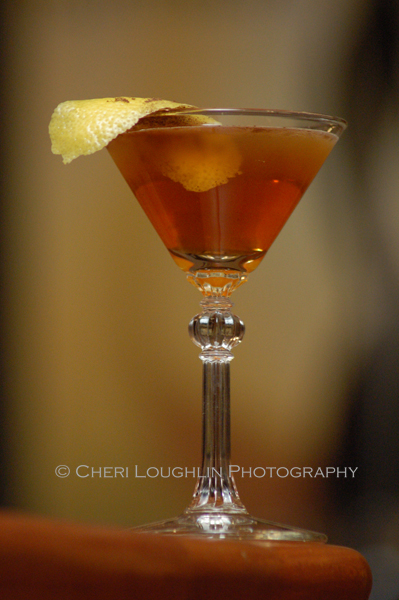 Bobby Burns – Chris Engles, Boiler Room – Omaha, NE
2 parts Glenfiddich Single Malt Scotch
1-1/2 part Carpano Antiqua Formula
1/4 part Benedictine
Lemon Twist
Allspice
Combine Glenfiddich, Carpano and Benedictine in a mixing glass with ice.  Stir until chilled.  Strain into a cocktail glass.  Dip fresh lemon strip twist into fresh allspice.  Rub lemon twist with allspice around rim of cocktail glass and place twist in cocktail.
Chris' take on the Bobby Burns cocktail flavors out fabulously with allspice rounding out the deal.  The aroma lures one in for the first sip.  Carpano Antiqua Formula creates an excellent sounding board for the Glenfiddich Scotch.  Benedictine leaves just enough spice in the finish.  The kicker here is the allspice.  It definitely begins the cocktail and seals the deal beginning to end.
After tasting through entries for the scotch cocktail creation contest Bob Stafford's, My Darling, took winning place.  There were a handful of great entries, but My Darling kept the integrity of Scotch flavor in mind and simplicity for duplication at the same time.
My Darling Cocktail Recipe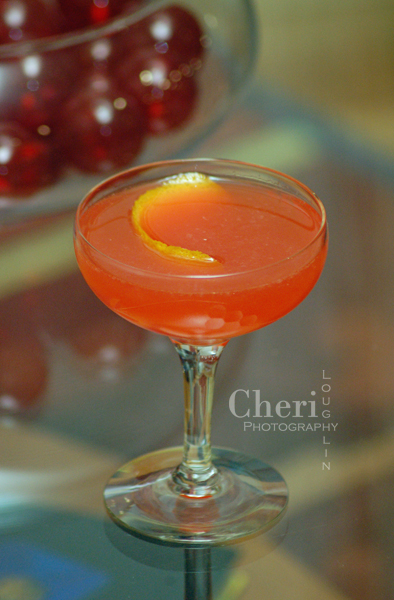 My Darling – Bob Stafford
1-1/2 parts Grant's Blended Scotch*
1/2 part Cointreau
1/2 part Plymouth Sloe Gin
1/2 part Fresh Squeezed Clementine Juice
2 dashes Regan's Orange Bitters
Combine ingredients in cocktail shaker filled 1/2 way with ice. Shake and strain into chilled cocktail glass.  Rub rim of glass with a Clementine twist and garnish drink with the twist. *Bob used Johnnie Walker Black Blended Scotch Whisky
This cocktail rang out a little sweeter than my preferred taste for cocktails, especially Scotch cocktails – however My Darling plays to the strengths of Scotch rather than cover it up.  This is a great cocktail for someone who wants to play with the flavor of Scotch without going hard core straight on the rocks.
All content ©2009 Cheri Loughlin, The Intoxicologist. All Rights Reserved. Chat with Cheri @Intoxicologist on Twitter and facebook.com/Intoxicologist or str8upcocktails@gmail.com
Scotch Cocktail Recipes: Bobby Burns & My Darling