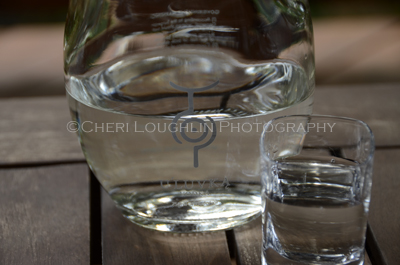 Made with Polish Rye, Wheat and Barley
80Proof / 40% alcohol
Suggested Retail Price: $45 to $65 range / 750ml bottle
Availability: New York and in the UK. Can also be found online at DrinkUpNY.
ULuvka Vodka Tasting Notes
Color: Clear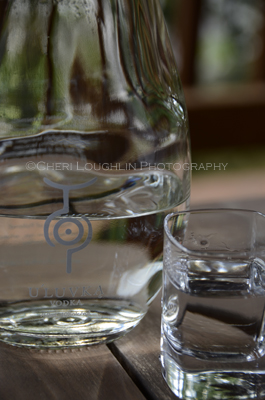 Aroma: Shale or limestone. No burn on the nose.
Tasted Neat: Roundness. Burn. Limestone. Faintly sweet notes. Vanilla. Mineral notes.
Mouth Feel: Medium viscosity with medium fullness in the mouth.
Comparable Spirit: Take your pick of high end premium vodka within your price comfort zone. The most intriguing quality about this vodka is its bottle. It might spark interest or make a great eye catching conversation starter. I like vodka, but wouldn't go out of my way to seek out this particular brand over a few others that I find equally satisfying. I would place ULuvka by quality within the range of Chopin, Belvedere or Grey Goose among many others.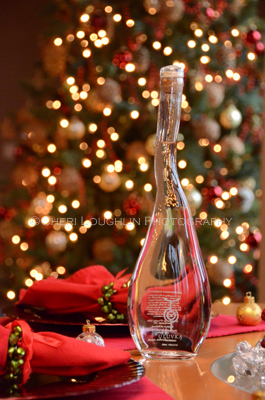 Possible Uses, Pairings and / or Cocktails:
There is definite flavor in the profile in the same way Reyka Vodka contains notes of natural mineral. This leads me to choose something like the 801 Martini for martini style consumption. Could also be enjoyed on the rocks with simple lime twist.
801 Martini: 1 part Gin, 1 part Vodka. Chilled over ice. Strained into martini glass. Garnish with gorgonzola stuffed olives
Review sample provided by representatives of ULuvka Vodka
Twitter, Facebook, StumbleUpon – str8upcocktails @ gmail.com – ©2012 Cheri Loughlin-The Intoxicologist, All Rights Reserved.