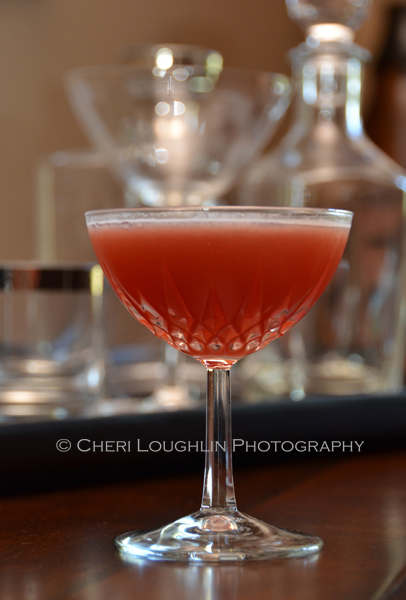 The lush, fruited flavor of this zero proof cocktail displays a hit of lime tart in the heart of the drink. Cassie is an excellent alternative choice for designated drivers, those who prefer non-alcoholic beverages and as a flavorful sip between cocktails.
Cassie – created by Cheri Loughlin
1/2 measure Cassis Syrup
1/4 measure Grenadine
3/4 measure Lime Juice
2 measures Cranberry Juice
Combine liquids in cocktail shaker with ice. Shake to blend and chill. Strain into chilled cocktail glass.
Twitter, Facebook, StumbleUpon – str8upcocktails @ gmail.com – ©2012 Cheri Loughlin-The Intoxicologist, All Rights Reserved.