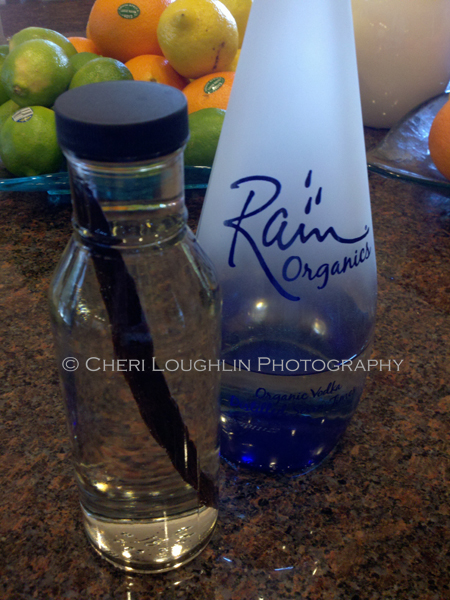 Vanilla Extract isn't a usual bar staple, but it is something you can make at home using quality rum, vodka or brandy and vanilla beans. Even better; the process is simple to do and can be gifted if desired. Follow the easy two ingredient recipe below for the best vanilla extract you'll ever taste. Everything is better homemade!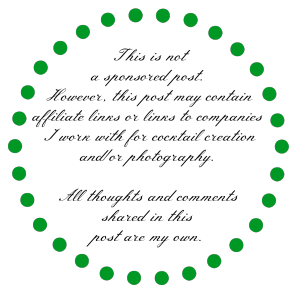 Homemade Vanilla Extract
1 cup Rum, Vodka or Brandy
2 quality Vanilla Beans (Bourbon Vanilla or Madagascar Vanilla)
Glass Jar with Lid
Slice vanilla beans open lengthwise. Place vanilla beans in glass jar. Add choice of rum, vanilla or brandy. Seal jar. Store in dark, cool place for three months or more (I keep the vanilla bean in a little longer), occasionally gently shaking jar to mix contents.
Once you are pleased with the results, place vanilla in smaller jars to save or share. Save the jar with vanilla bean and refill with choice of rum, vodka or brandy and begin the process again. The second process may take a little longer for completion, but will still yield quality Homemade Vanilla results.
I have used Jaguar Vodka and Rain Vodka to make vanilla. I chose these due to their already nice viscosity and due to the fact they lean more toward rounded buttery lushness rather than the usual sharper, edgier taste of traditional vodka. However, use what you prefer. Experiment with it.
Subscribe to the monthly Newsletter
All content ©2015 Cheri Loughlin, The Intoxicologist. All Rights Reserved. Chat with Cheri @Intoxicologist on Twitter and facebook.com/Intoxicologist
Disclosure: Some of the links in the post above are "affiliate links." This means if you click on the link and purchase the item, I will receive an affiliate commission. Regardless, all thoughts and opinions shared in this post are my honest personal opinions. I am disclosing this in accordance with the Federal Trade Commission's 16 CFR, Part 255: "Guides Concerning the Use of Endorsements and Testimonials in Advertising."