So many cocktails are created with the foundation of strong spirits such as vodka, gin, whiskies, etc. It is easy to forget there are other spirited choices for cocktail creation. The industry is seeing an upswing in beer cocktails, wine cocktails and the inclusion of aperitif based cocktails.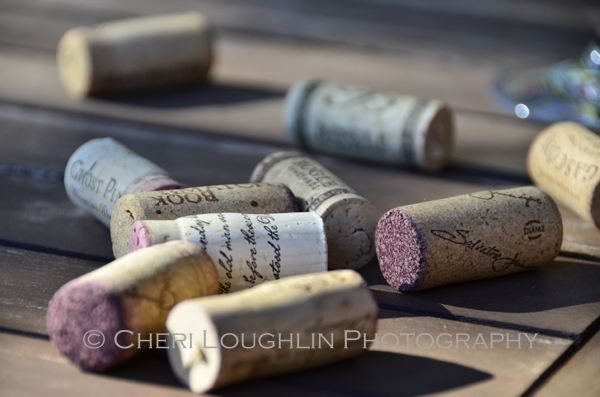 Next time you're in the mood for something a little off the beaten track, pick up an aperitif or bottle of wine and start mixing a few aperitif or wine cocktails.
Holiday that celebrates wine ~ February 18 is National "Drink Wine" Day
Aperitif and Wine Cocktails Recipes
Heights Cobbler – Jack the Horse Tavern, Brooklyn, NY
1/2 Lemon Wheel
1/2 Orange Wheel
6 Fresh or Thawed Frozen Cranberries
2 Pineapple Spears (1 peeled)
2 ounces Ruby Port
1/2 ounce Grand Marnier
2 dashes Bitters
Muddle lemon, oranges, 3 cranberries and peeled pineapple in bottom of cocktail shaker. Add port, Grand Marnier, bitters and ice. Shake to blend and chill. Strain into rocks glass over fresh ice. Garnish with remaining 3 cranberries and unpeeled pineapple spear.
Paris Sunset – CAV, Providence
3/4 ounce Dubonnet Rouge
3 drops Angostura Bitters
1-1/2 teaspoon Sugar
3 ounces Champagne – chilled
Combine Dubonnet, bitters and sugar in mixing glass. Stir to dissolve sugar. Add ice. Shake to blend and chill. Strain into chilled champagne flute. Top with champagne.
Ice Wine Martini – Blue Martini, Birmingham, MI
10 large seedless Green Grapes
2 ounces Ice Wine
2 ounces Vodka
2 Green Grapes Garnish – Halved
Place 10 grapes, vodka and wine in blender. Blend until smooth. Strain through tea strainer into ice filled cocktail shaker. Shake to chill. Strain into chilled martini glass. Garnish with skewered grape halves.

Twitter, Facebook, StumbleUpon – str8upcocktails @ gmail.com – ©2013 Cheri Loughlin-The Intoxicologist, All Rights Reserved.
Aperitif & Wine Cocktails