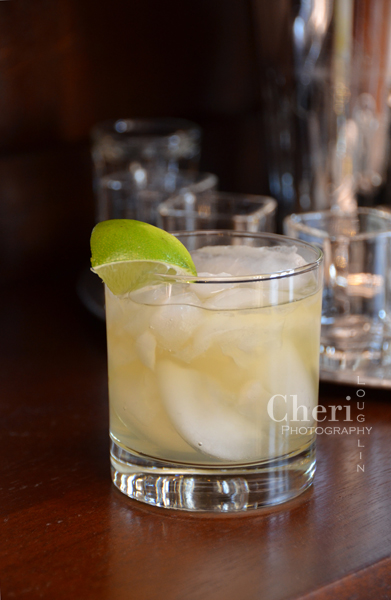 Going lower calorie during St. Patrick's Day is no problem. You can still shake your shamrocks with this tequila and Irish whiskey combination Mexico's Shamrock drink. It's a full size drink, full size flavor without all the calories to weigh you down.
Mexico's Shamrock Low Calorie Drink Recipe
Mexico's Shamrock – recipe by Cheri Loughlin, The Intoxicologist
1/2 ounce Camarena Reposado Tequila
1/2 ounce Irish Whiskey
1 ounce Apple Juice
1/2 teaspoon Honey
1 ounce Ginger Beer
1/8 Lime Wedge – Squeezed
Combine liquids except ginger beer in cocktail shaker with ice. Shake to blend. Strain into rocks glass over fresh ice. Top with ginger beer. Garnish with lime wedge.
Ventures a little toward the sweet side due to both honey and ginger beer inclusion, but contains nice balance. Two lime wedges squeezed would make this a little less sweet while retaining proper balance with only one additional calorie.
Lower Calorie Cocktail: Approximately 106.17 calories
The Mexico's Shamrock lower calorie St. Patrick's Day drink recipe was commissioned by representatives of Camarena Tequila as part of the Corporate Mixology program offered by Cheri Loughlin, The Intoxicologist. Find more recipes created by Cheri Loughlin for Camarena Tequila on this site and at tequilacamarena.com and by following Camarena Tequila on Facebook and Twitter.
All content ©2013 Cheri Loughlin, The Intoxicologist. All Rights Reserved. Chat with Cheri @Intoxicologist on Twitter and facebook.com/Intoxicologist or str8upcocktails@gmail.com