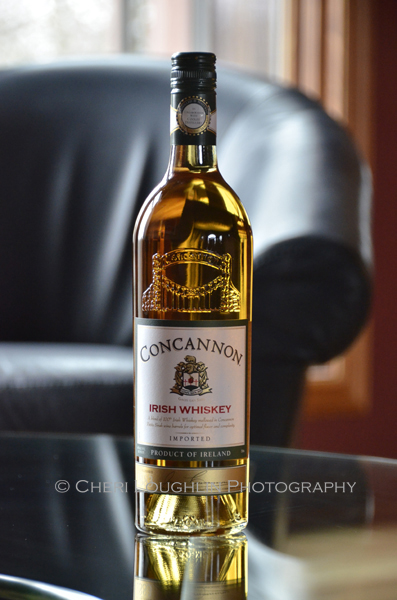 Concannon Irish Whiskey products, recipes and cocktail photos provided by brand representatives. All bottle photos and opinions are my own unless otherwise stated.
John Concannon, Brand Ambassador to Concannon Irish Whiskey and 4th Generation Vintner, met up with Larry Silva, the general manager of Buena Vista Café in San Francisco, the birthplace of Irish Coffee in America, to see how an old-style Concannon True Irish Coffee should be made. Watch the video for Larry's suggestions and watch how easy and fast multiple Irish Coffees can be whipped up just in time for St. Patrick's Day.

Concannon True Irish Coffee
We are all familiar with St. Patrick's Day traditions such meals with corn beef and cabbage, leprechauns and rainbows, Irish soda bread, and of course Irish Coffee. Irish Coffee was born in the early 40's in Ireland and was introduced in America in 1952. It has since become synonymous with St. Patrick's Day.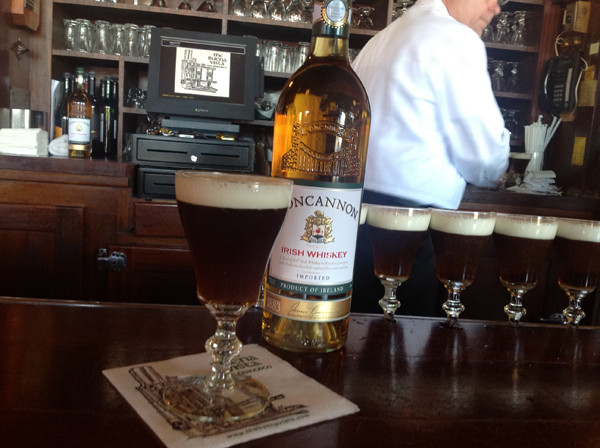 Concannon True Irish Coffee
6 ounce coffee glass – preheated
2 sugar cubes
Couple ounces fresh hot coffee – stir to dissolve sugar
Generous helping of Concannon Irish Whiskey
Top with lightly blended heavy cream
Easy! Happy St. Patrick's Day!
But St. Patrick's Day goes on all day. Pace yourself! You're going to want even more recipes. Keep reading!
About Concannon Irish Whiskey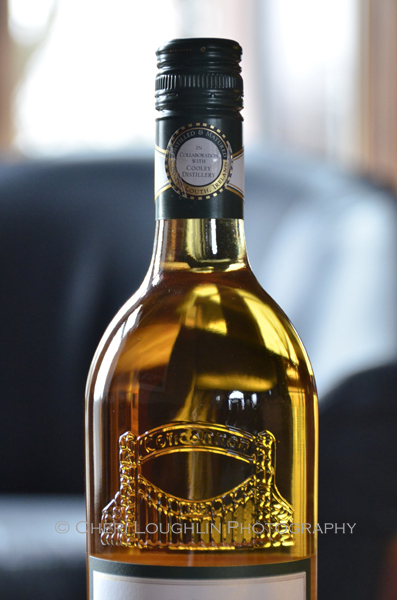 Concannon Irish Whiskey is an independent spirit of Ireland developed as a joint collaboration between Livermore Valley-based Concannon Vineyard and Ireland's Cooley distillery.
Concannon Irish Whiskey is a refined blend of malted barley and corn, craft distilled for proper balance of character and purity. It is matured in bourbon barrels for a minimum of four years, then mellowed in Concannon Petite Sirah wine barrels for four months before blending. John Concannon refers to this as the "Concannon Effect." This process gives Concannon Irish Whiskey its unique fruity character and full, clean balanced taste. ~ Information from product facts
80 Proof / 40% alcohol
Suggested Retail Price: $25 range / 750ml
Availability: Nationally distributed in the U.S. since 2012.
Concannon Irish Whiskey received Best New Irish Whiskey of the Year in 2012 from the International Spirits Competition (NYISC).
Concannon Irish Whiskey Official Brand Tasting Notes
Visual: Light golden wheat
Aroma: Toasted malt, red fruit and vanilla
Palate: Balance of honey sweet, spice and citrus
Finish: Medium-length. Warming and round, with hint fresh oak
Concannon Irish Whiskey Recipes
Concannon True Irish Coffee isn't the only way to enjoy this spirit. Concannon Irish Whiskey recommends the following cocktails for St. Patrick's Day and year round sipping enjoyment.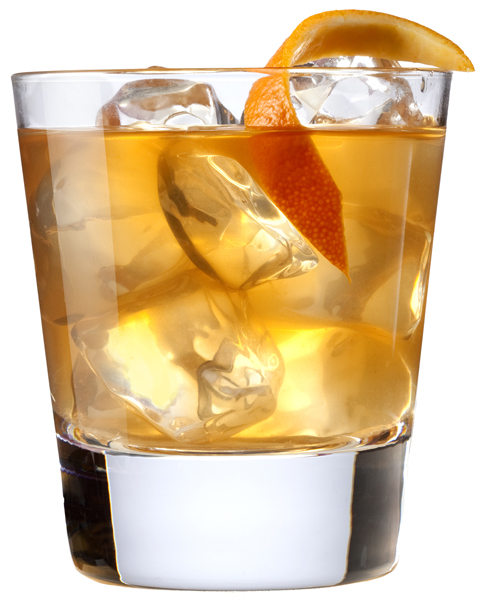 An Old Fashioned Concannon
2 ounces Concannon Irish Whiskey
Orange Zest
2 Spoons Vanilla Infused Sugar
3 dashes Orange Bitters
Lightly muddle sugar, orange zest and bitters in bottom of tumbler style glass. Add 1/3 of whiskey and a few ice cubes. Stir, ensuring sugar has lifted from base of glass and mixing. Add another 1/3 of whiskey with few cubes of ice. Stir, mixing whiskey and sugar. Repeat with remaining whiskey.
By the way, if you want to see something that looks really delicious, visit the Concannon Irish Whiskey website (website & Facebook link at the end of post) and click on the Mix It Up link for more cocktail recipes. Find the Roses & Oranges cocktail created by Master Mixologist Gillian Boyle. She used Orange Marmalade and fresh Rosemary. Her cocktail creation simply looks divine!!!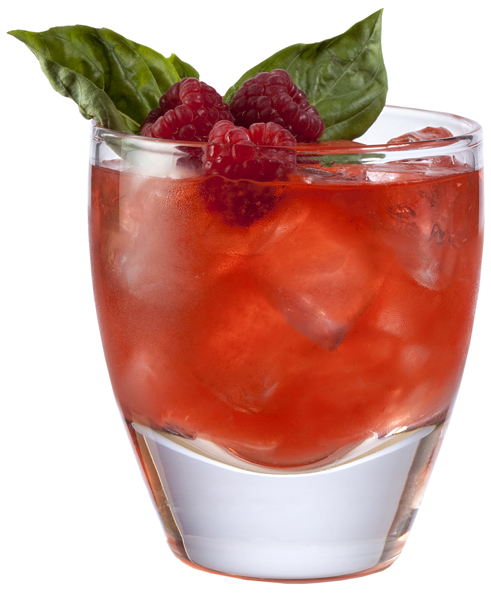 Concannon Raspberry Basil Smash
1-1/2 ounce Concannon Irish Whiskey
5 to 8 Fresh Raspberries
1/3 ounce Simple Syrup
3 to 4 Basil Leaves
1/4 ounce Lemon Juice
Basil Sprig & Fresh Raspberries Garnish
Muddle raspberries and basil in cocktail shaker. Add remaining liquids with ice. Shake to blend and chill. Strain into rocks glass over fresh cracked ice. Garnish with basil sprig and fresh raspberries.
Subscribe to the monthly Newsletter
All content ©2016 Cheri Loughlin, The Intoxicologist. All Rights Reserved. Chat with Cheri @Intoxicologist on Twitter and facebook.com/Intoxicologist
Cheri Loughlin is the Omaha writer and photographer behind www.intoxicologist.net and author of Cocktails with a Tryst: An Affair with Mixology and Seduction. You can email Cheri with comments and questions at str8upcocktails@gmail.com.
Concannon Irish Whiskey & a True Irish Coffee