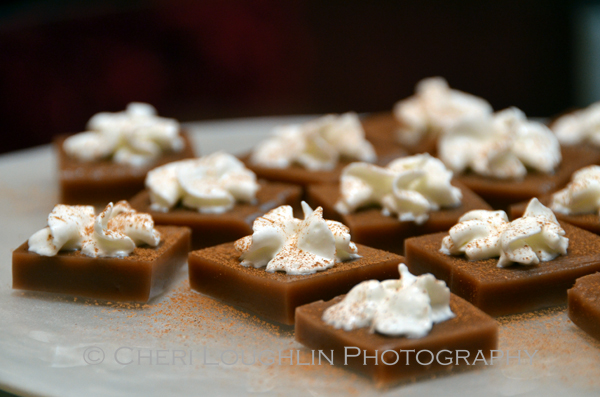 Jello shots have been around since 1955 so the story goes. They are the go-to college party shot, Halloween candy shot and (admit it) mom's little secret treat hiding in the back of the fridge for book club night. Just as classic cocktails and mixology have evolved through the years, Jello shots have gone from amateur night throw back shot to sophisticated connoisseur finger food. Forget the plastic cup. Bring on the tiny appetizer plates. Seriously, in the long, short and wiggly of it all, it's still alcohol wrapped up in gelatin. Slam it, sip it or nosh it. Any way you bite it there's alcohol content, so user beware. This isn't kiddie candy, but Jello shots are still loaded with fun!
Mexican Truffle Gelatin Shots Recipe
These Mexican Truffles are little bite-sized packages of dark chocolate goodness. So good, they are difficult to put down. The whipped cream and cinnamon garnish balance out the tasty morsel with creamy smoothness. Instead of the usual Jello shots that come to mind, these decadent small bite desserts are ideal for cocktail parties, hosting a girls night out game night or wrapping up your own Valentine's Day box of chocolates.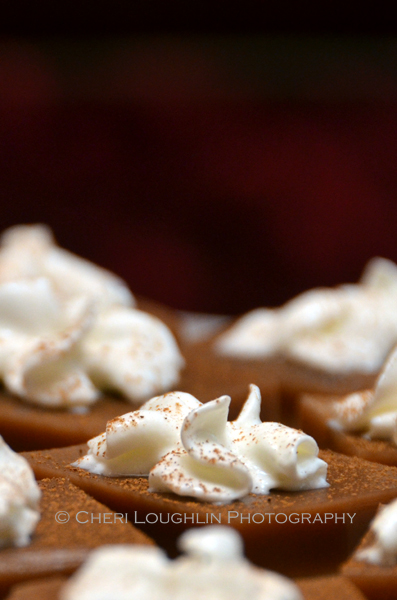 Mexican Truffles – recipe by Cheri Loughlin, The Intoxicologist
1/3 cup Chocolate Milk
1 teaspoon Grenadine
2 Knox Unflavored Gelatin Packets
1/3 cup Reposado Tequila
1/3 cup Hazelnut Liqueur
2 tablespoons Coffee Liqueur
Whipped Cream & Cinnamon Sprinkle Garnish
Place milk, grenadine and gelatin in saucepan. Stir gently. Heat over low heat until gelatin is completely dissolved (approximately 7 to 8 minutes). Remove from heat. Add tequila and liqueurs. Stir. Pour into small shallow glass dish. Chill until gelatin is completely set. Cut into approximately 20 to 24 squares or use simple cookie cutter for decorative shapes just before serving. Garnish with dollop of whipped cream and dust with cinnamon powder just before serving.
If you love playing with your food and drink then you'll love the Jelly Shot Test Kitchen. They have a terrific book with more gelatin style Jello cocktail shot recipes. The Cucumber-Lime Margarita sounds delicious! Check out a few cute gelatin shot ideas on my Pinterest board. There are some amazingly creative people out there!
Twitter, Facebook, StumbleUpon – str8upcocktails @ gmail.com – ©2013 Cheri Loughlin-The Intoxicologist, All Rights Reserved.
Jello Shots Become Bite-Sized Desserts