Interesting to note, the average child consumes 1,500 peanut butter and jelly sandwiches before reaching graduation. There doesn't seem to be a statistic surrounding the consumption of Peanut Butter and Jelly shots, but there should be one. Perhaps there should also be a statistic for the number of shots consumed before the average person finishes college. Then again, maybe not.
Peanut Butter & Jelly Shot Recipe
The PB&J shot recipe (and peanut butter and jelly flavor combination) is so popular there are vodkas flavored to taste similar to the brown bag sandwich many of us grew up eating in elementary school. In fact, there are numerous shot and cocktail recipe variations to the  classic Peanut Butter & Jelly flavor combination.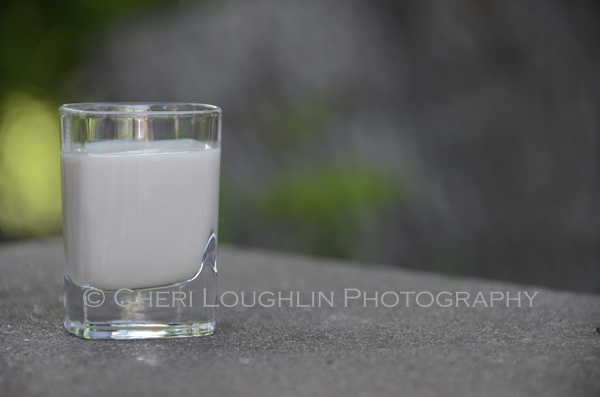 It's time to put down the brown bag. Pick up the shaker and pour a snack.
April 2 is National Peanut Butter & Jelly Day
Peanut Butter & Jelly Shot – recipe by Cheri Loughlin, The Intoxicologist
1/2 ounce Silver Rum
1/2 ounce Peanut Crème Liqueur
1/2 ounce Raspberry Liqueur
1/2 ounce Half & Half
Fresh Raspberry Garnish – optional
Combine liquids in cocktail shaker with ice. Shake to blend and chill. Strain into shot glass.
Cocktail Glass Recipe Variation: increase rum and liqueurs to 1 ounce each, Half & Half to 1-1/2 to 2 ounces. Shake to blend and chill. Strain into chilled cocktail glass.
Twitter, Facebook, StumbleUpon – str8upcocktails @ gmail.com – ©2012 Cheri Loughlin-The Intoxicologist, All Rights Reserved.
Peanut Butter & Jelly Shot & Cocktail