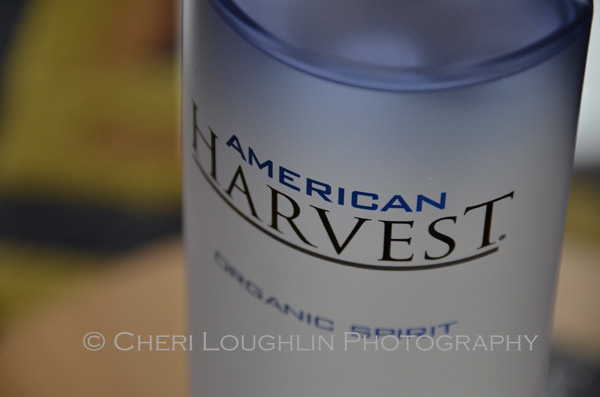 I am a tried and true vodka lover. I sip it on the rocks; with or without a lime peel. In an extremely Dry Martini with lemon twist; extremely dry means just vodka shaken or stirred with ice only please. No complicated drink recipe there. In the case of American Harvest Organic Spirit, I would even choose equal parts vodka to gin on the rocks or martini style. What I'm saying is American Harvest is easily sippable. I think it's a great value for the money and it will be a winner when mixed in an abundance of cocktail recipes.
Speaking of cocktails and drink recipes, American Harvest launched fully prepared. They have some great recipe suggestions for spring with more cocktail recommendations in the future. The two recipes below utilize garden fresh herbs, vegetables and berry fruits for the freshest farm to table cocktails. Read on and stay tuned.
Local Harvest
2 ounces American Harvest Organic Spirit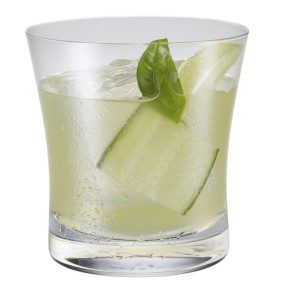 4 Fresh Basil Leaves
3 Lime Wedges
3 Thin Slices Cucumber
1/4 ounce Agave Nectar
Basil Leaf & Cucumber Slice Garnish
Muddle basil, lime and cucumber in mixing glass. Add American Harvest, agave nectar and ice. Shake to blend and chill. Strain into rocks glass over fresh ice. Garnish with basil leaf and cucumber slice.
Very Berry Harvest
2 ounces American Harvest Organic Spirit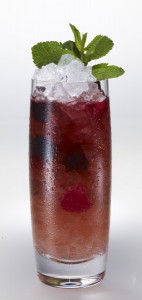 4 Fresh Mint Leaves
4 Blackberries
4 Raspberries
1/4 ounce Agave Nectar
Ginger Beer
Crushed Ice
Blackberries, Raspberries & Mint Sprig Garnish
Muddle mint leaves and berries in mixing glass. Add American Harvest, agave nectar and crushed ice. Gently swizzle. Top with ginger beer. Garnish with berries on a cocktail pick and mint sprig.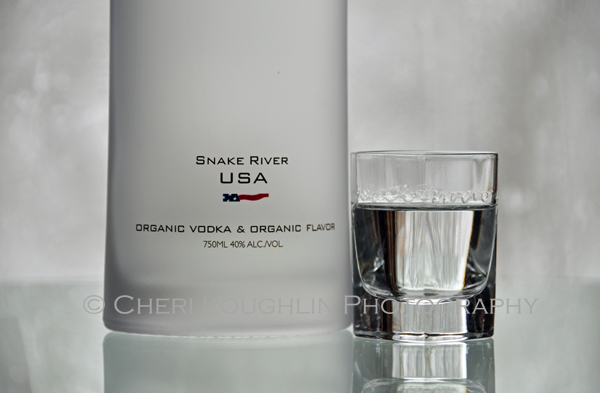 What is American Harvest Organic Spirit?
Organic Vodka & Organic Flavor. Snake River USA
American Harvest is handcrafted in small batches from organic winter wheat grown on a family owned and sustainably managed American farm. It is distilled and bottled in Rigby, Idaho using water from aquifers deep beneath the Snake River plain. American Harvest is the creation of Sidney Frank Importing Company, Inc., a third generation family business that is 100% US owned and operated.
American Harvest has no artificial additives or preservatives and is produced with a continuous column distillation process and charcoal filtration to ensure the integrity and purity of the spirit. The American Harvest Distillery is USDA Certified Organic by Oregon Tilth. – American Harvest media materials
80 Proof / 40% alcohol
Suggested Retail Price: $23.99
American Harvest Tasting Notes
Color: Clear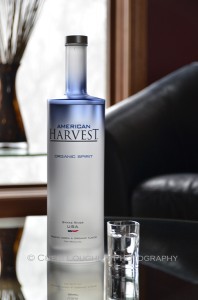 Aroma: Faint hint of peppercorn. White pepper maybe. Roundness like vanilla, but not quite as lush.
Tasted Neat: Definite vanilla. Rich vanilla. Hints of sweetness like buttery butterscotch, but the spirit isn't sugared. Bit of nut skin like macadamia nut oiliness. Pink peppercorn maybe. Barely any burn. Rolls over the tongue nicely. Perhaps a wee hint of coffee. Proves that vodka is no longer the "tasteless" spirit. Almost brings the vodka and rum categories a little closer together where taste and flavor are concerned.
Mouth Feel: Excellent viscosity. Lingering flavor.
Comparable Spirit: The premium vodka category is becoming more affordable and less comparable from one brand to another. Like I mentioned, once considered a completely blank slate spirit, vodka is lifting the veil and allowing consumers to discover there's more to it than raucous burn.
Review sample courtesy representatives of Sidney Frank Importing Company, Inc. & American Harvest – American Harvest on Facebook – @AHOrganicSpirit on Twitter

Twitter, Facebook, StumbleUpon – str8upcocktails @ gmail.com – ©2013 Cheri Loughlin-The Intoxicologist, All Rights Reserved.
American Harvest Farm to Table Cocktail Recipes