The Mark Twain scotch cocktail apparently dates back well into the 1800's making it a classic cocktail for sure. It is described by Mark Twain in a letter to his wife dated January, 1874. Twain had been traveling in London. While staying there he enjoyed a "cock-tail" before breakfast, dinner and just before bed containing Scotch, fresh lemon, crushed sugar and Angostura bitters.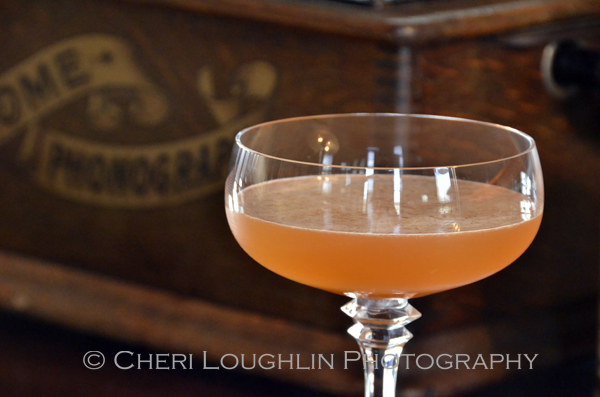 This cocktail was recommended by Steve S. from comments on the Intoxicologist Facebook page. Thank you Steve!
Mark Twain
2 ounces Scotch
1-1/2 ounce Fresh Lemon Sour*
2 dashes Angostura Bitters
Combine liquids in cocktail shaker with ice. Shake to blend and chill. Strain into chilled martini glass. *Fresh Lemon Sour: 2 parts Fresh Lemon Juice, 1 part Simple Syrup
I sampled the Mark Twain as suggested by Steve. I wasn't thoroughly in love with it, but found great potential in it. The lemon overwhelmed the scotch entirely too much for my taste. It sort of flat lined into all acid lemon in my opinion. So I "tweaked" Mark Twain, so to speak. Don't tell his wife!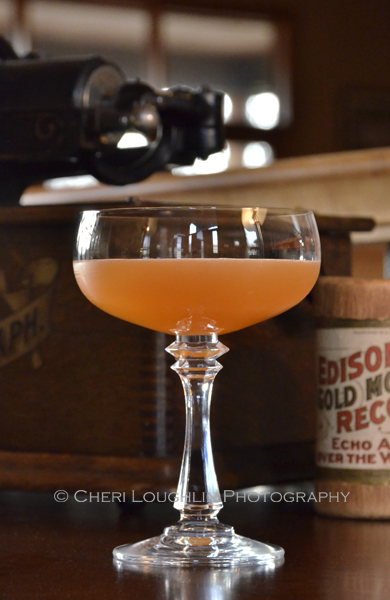 "Tweaked" Mark Twain – adapted by Cheri Loughlin, The Intoxicologist
2 ounces Single Malt Scotch
1/2 ounce Fresh Lemon Juice
Slightly less than 1/2 ounce Simple Syrup
3 dashes Angostura Bitters
Combine liquids in cocktail shaker with ice. Shake to blend and chill. Strain into chilled martini glass.
I think a flamed orange peel might go terrific with this cocktail, but I got a little carried away sipping it and comparing it to the first version to stop and flame a peel. I suppose that means more research is in order! This variation of the Mark Twain classic cocktail renders a bit of nut flavor, mocha notes and subtle orange. In a word; delicious!
Cocktailia.com uses less Scotch, and a combination of 3/4 ounce Lemon Juice with 1 ounce Simple Syrup in place of Fresh Lemon Sour. Photo of the cocktail leads me to believe they used a single malt scotch. Their comments also said the lemon slightly overwhelmed the scotch, so 2 ounces might be better. Their readers sampled the recipe with Scotch and Bourbon and made the suggestion to cut back on simple syrup if using bourbon.
A really contemporary version to this classic cocktail is on the Art in the Age website. It's basically a ginger snap flavor variation using a smokier scotch in less proportion. I haven't sampled it, so I couldn't comment on the way it tastes. But worth checking out if it appeals to you.
By the way, if you're interested in how Samuel Clemens began to use the pen name, Mark Twain, you can read one theory which has to do with John Piper's Saloon on B Street and a pair of whiskeys.
Twitter, Facebook, StumbleUpon – str8upcocktails @ gmail.com – ©2013 Cheri Loughlin-The Intoxicologist, All Rights Reserved.
Mark Twain Classic Cocktail