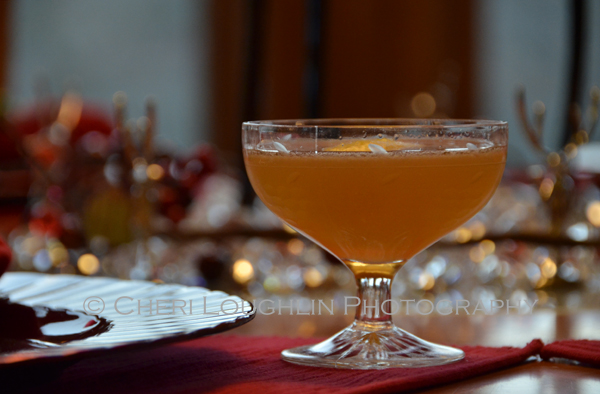 The Champs Elysées Cocktail is a classic cocktail beginning to rise to the top of more bar menus. It tucks in nicely with classic cocktails such as the Sazerac, Blue Moon, Last Word, Blood & Sand, and Aviation. They are superb when time is taken to measure and blend these classic cocktails correctly!
I was pleasantly surprised to find the Champs Elysées Cocktail recently at a local speakeasy-style bar. The cocktail reminds me of a Sidecar without the noticeable sugared rim. Chartreuse is an exciting diversion from the Sidecar's usual Cointreau inclusion. I've altered the drink recipe below just slightly to my taste. The cocktail recipe I found calls for 1/2 ounce simple syrup and 1 dash Angostura bitters. I preferred a little less sweet, and the peach bitters complemented the flavors in this cocktail perfectly, in my opinion.
Champs Elysées Cocktail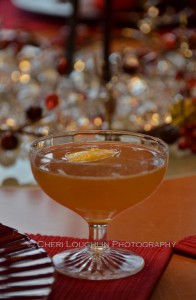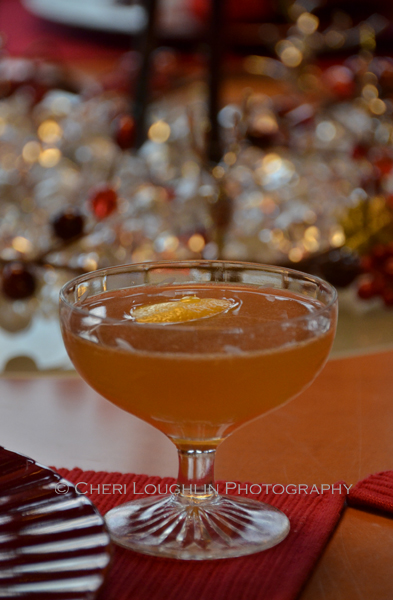 1-1/2 ounce Cognac
1/2 ounce Green Chartreuse
3/4 ounce Lemon Juice
1/4 ounce Simple Syrup
2 dashes Peach Bitters
Lemon Twist
Combine liquids in a cocktail shaker with ice. Shake to blend and chill. Strain into a chilled martini glass. Garnish with a lemon twist.
Some recipes include an optional 1/2 egg white in the drink recipe for texture. If adding egg white, include egg white with other liquids to shaker before ice. Dry shake to blend. Add ice and then shake again vigorously to blend and chill. Strain into a chilled martini glass. Garnish with a lemon twist.
The Champs Elysées cocktail is named after the touristy northwestern Parisian boulevard, Avenue des Champs-Elysées. This classic cocktail is ideal for celebrating Bastille Day, July 14, or the world-famous bicycle race, Le Tour de France.
All content ©2022 Cheri Loughlin, The Intoxicologist. All Rights Reserved. Chat with Cheri at facebook.com/Intoxicologist
Cheri Loughlin is the Omaha writer and photographer behind www.intoxicologist.net. Email Cheri with comments and questions at str8upcocktails at gmail.com.
Champs Elysées Classic Cocktail