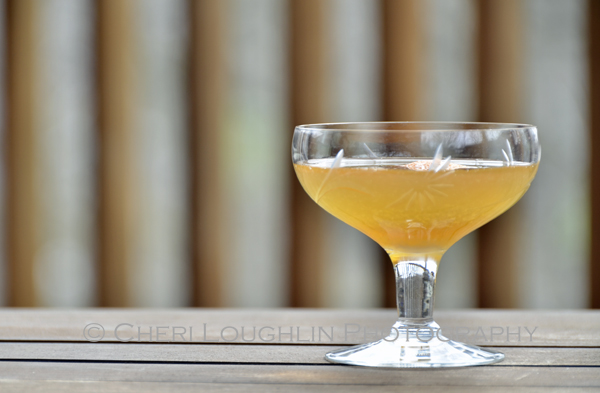 The conventional idea of the perfect summer cocktail recipe might be served in a tall glass with glistening ice and soda or tonic water topper. It might include seasonal fruits such as fresh, plump strawberries or juicy watermelons accompanied by fresh from the herb garden garnishes like sweet basil, fresh mint or fragrant rosemary. But why be predictable when there is a world of cocktails to explore?
The perfect summer cocktail recipe just might be your recipe for a successful patio party with cocktail and appetizer pairing. The Early Summer Cocktail recipe pairs wonderfully with an assortment of fresh apple and pear fruits and dried fruits such as dates and apricots. Bring salted and unsalted nuts into the mix such as pecans, pistachios, walnuts and macadamia nuts. Add a gourmet cheese platter with thin sliced breads and wafer crackers. Guests mix, mingle and explore something beyond poolside cocktails.
Welcome to the stylish side of summer.
Early Summer Cocktail Recipe
Early Summer
1/2 ounce Gin
1/2 ounce Apricot Brandy
1/2 ounce Calvados or Armagnac
1/2 ounce Fresh Squeezed Orange Juice
Apple Slice Garnish
Combine liquids in cocktail shaker with ice. Shake to blend and chill. Strain into chilled martini glass. Garnish with apple slice.
The recipe calls for an apple slice garnish, but I used an orange peel instead. I thought the orange peel was more fitting for the drink.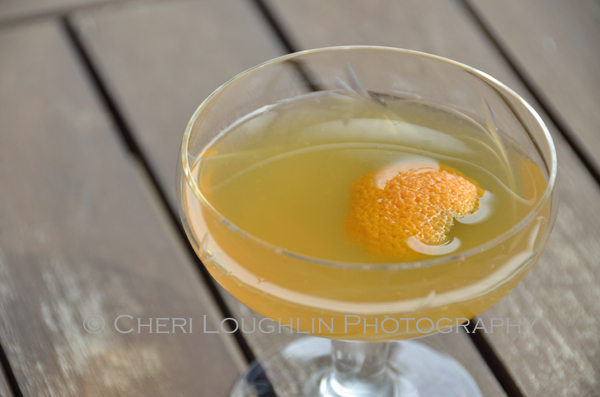 There is beautiful orange, apple and nut skin aroma. This drink turned out a bit sweeter than expected. I supposed I expected a rather brusque, strong tasting drink since it is comprised of primarily alcohol. But the flavor comes across like that of lush dried fruit cake fruits and nut skins. It is freshly sweet, but not fruity, sugary sweet. The Early Summer cocktail recipe is a contemporary cocktail that is classically styled. Rather lovely I think.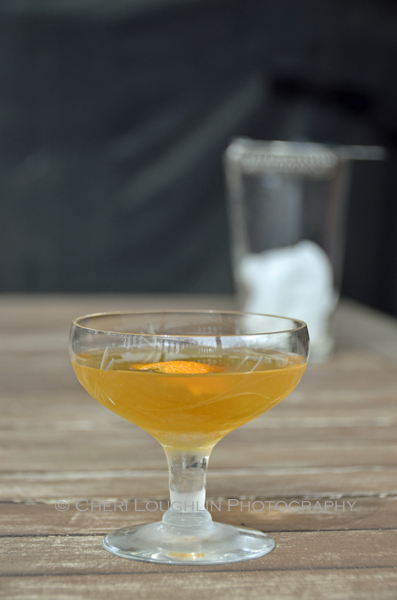 Add your comment: What is your idea of the perfect summer cocktail?

All content ©2013 Cheri Loughlin, The Intoxicologist. All Rights Reserved. Chat with Cheri @Intoxicologist on Twitter and facebook.com/Intoxicologist or str8upcocktails@gmail.com
Early Summer Cocktail Recipe