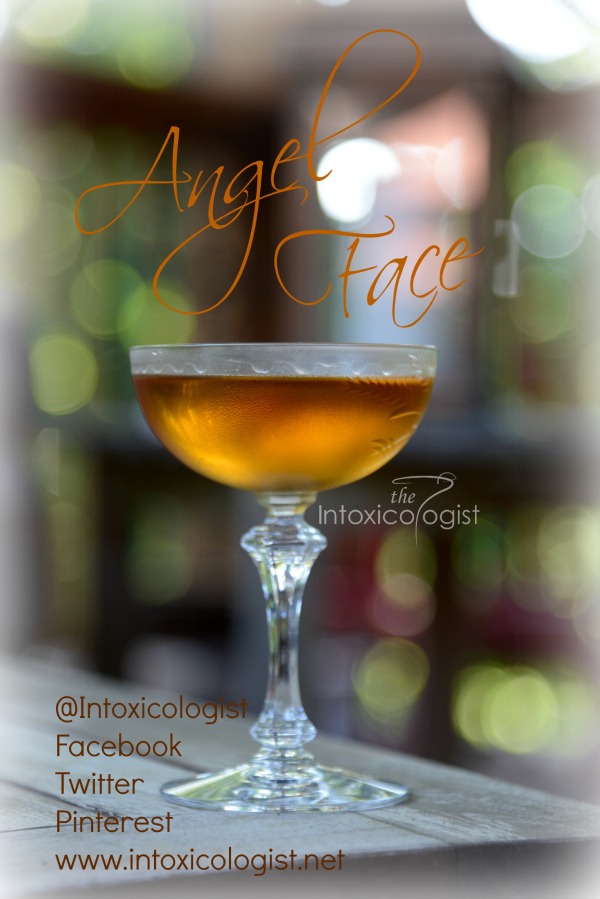 There is something about gold hued cocktails. They glow like beautiful brushed copper under soft bar lights. When I stumbled across this Angel Face drink recipe, I knew it was a must try kind of drink. Calvados and apricot brandy pair beautifully as is; add gin to the mix and there's sure to be a winner for slow sipping.
Angel Face has deep fruit flavor reminiscent of dried fruits, but not sugary. It is warming and lush on the palate. This is definitely a cocktail to enjoy in a luxurious manner rather than gulp away. I enjoy my cocktails well chilled. This one is no different. However this could warm a little while enjoyed in a relaxed manner, but it really does not take away from the experience.
Angel Face Classic Cocktail Recipe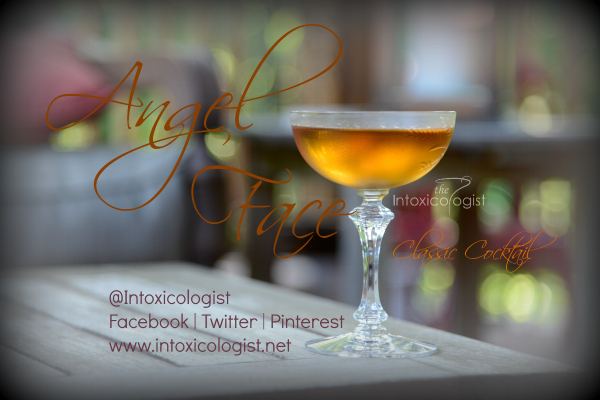 Angel Face
1 ounce Dry Gin
1 ounce Apricot Brandy
1 ounce Calvados
Apple Slice, Lemon Slice or Cherry
Place liquids in a cocktail shaker filled two-thirds with ice. Stir until well chilled. Strain into a chilled martini glass. Garnish with thin slice of apple.
This classic cocktail is adapted from the 1930s drink mentioned in The Savoy Cocktail book. Some recipes call for peach liqueur and lemon juice with variations in measurements. I think this drink benefits greatly by adding a flamed orange peel (for the adventurous home bartender) or orange peel twisted over the drink without flame. Both work with slightly different aromatics.
Angel face is a lovely autumn to winter cocktail. Excellent for holiday times with family gatherings. It's formal and classy. With three ingredients, it's super easy to make.
All comments, opinions and photography are my own. I'm sharing this recipe as an example of photo services provided through my cocktail development program.
Subscribe to the monthly Newsletter
All content ©2016 Cheri Loughlin, The Intoxicologist. All Rights Reserved. Chat with Cheri @Intoxicologist on Twitter and facebook.com/Intoxicologist
Cheri Loughlin is the Omaha writer and photographer behind www.intoxicologist.net and author of Cocktails with a Tryst: An Affair with Mixology and Seduction. You can email Cheri with comments and questions at str8upcocktails@gmail.com.
Angel Face Classic Cocktail