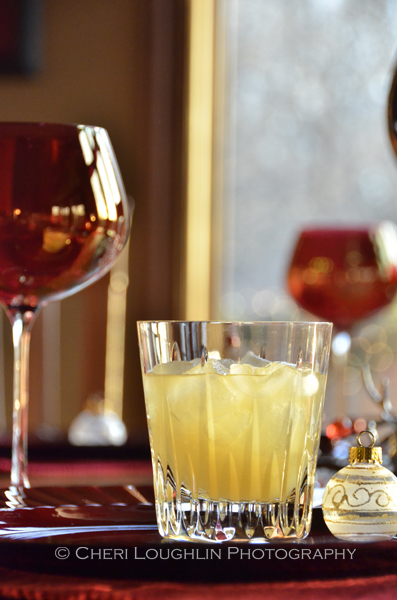 Having a great Gin Punch recipe in reserve for on the fly entertaining or formal gatherings is a must for every host. This Gin Punch recipe makes an excellent pitcher style drink for summer entertaining. It also converts to punch style serve for weddings or holidays. Gin Punch is easy to make. The punch tastes fabulous and is a terrific alternative to usual pitcher drinks such as Sangria.
I first served this Gin Punch recipe at a Halloween party a few years ago. People who swore they disliked gin went back for two and three helpings. They loved it! This Gin Punch recipe does not mask the flavor of gin. It does however work with the flavors of gin to enhance the cocktail experience. The Gin Punch is light, refreshing and fruit forward. It works best with gins that lean more toward floral than pine. Don't worry about purchasing a high end super expensive gin, but buy quality.
Gin Punch Recipe
This Gin Punch recipe is adapted from the Employees Only Speakeasy cocktail book by Jason Kosmas and Dushan Zaric.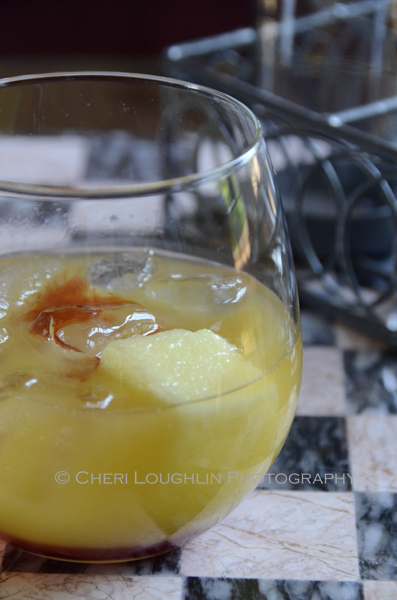 Gin Punch
Makes 1 large pitcher or 1 punch bowl
3 Fresh Oranges
3 Fresh Lemons
2 Fresh Limes
8 ounces Fresh Strawberries
1/2 Fresh Whole Pineapple
1 – 750ml bottle Gin
1-3/4 cups Fresh Lemon Juice
 1 to 1-1/4 cup Simple Syrup – according to sweetness preference
1/2 cup Orgeat or Almond Syrup
1 cup Strawberry Liqueur
3 cups water
1 – 750ml bottle Brut Champagne or Brut Sparkling Wine
Slice oranges into wheels and cut into quarters. Slice lemons into wheels and cut in half. If lemons are large, cut wheels into quarters. Slice limes into wheels and cut in half. Hull strawberries. Slice into quarters. Cut pineapple into one inch cubes. Place cut fruit into punch bowl or large pitcher.
Add gin, fresh lemon juice, simple syrup, almond syrup, strawberry liqueur and water. Stir. Cover with lid or plastic wrap. Place in refrigerator to marinate for several hours or overnight. Add champagne just before serving. Serve in punch glasses or small coupe glasses.
Gin Punch Recipe Tips and Tricks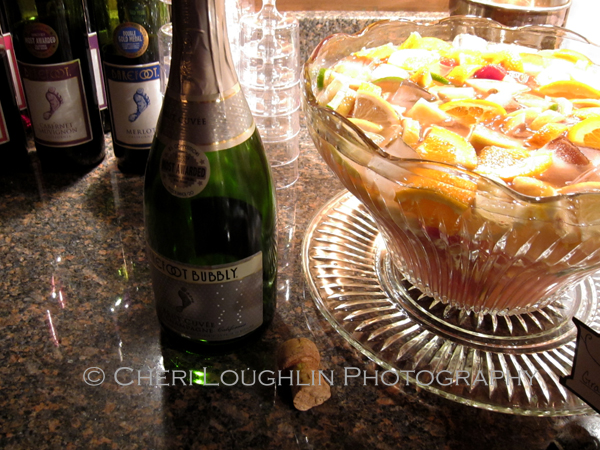 The Gin Punch recipe is extremely versatile. Falernum could be exchanged for Orgeat for flavor variation. Learn how to make Homemade Falernum and Homemade Orgeat for great authentic flavor.
You could also replace fresh strawberries with 1 pint of fresh raspberries & strawberry liqueur with raspberry liqueur.
For decorative purposes make an ice ring with mint leaves frozen into the ice ring. Place the ice ring inside the punch bowl just before serving. For pitcher style serve, freeze mint leaves and / or fruit slices inside large ice cubes. Serve Gin Punch in large rocks glass over decorative ice.
Add your comment: What tips would you give to take a recipe from ordinary to celebratory?

All content ©2013 Cheri Loughlin, The Intoxicologist. All Rights Reserved. Chat with Cheri @Intoxicologist on Twitter and facebook.com/Intoxicologist or str8upcocktails@gmail.com