Halloween cocktails usually ooze grotesque looking fake blood and gore. They are garnished with creepy eyeballs, bloodied fingers and frozen spiders. Not that there's anything wrong with that! I've shared quite a few eerie Halloween shots and cocktails with you through the years. They are fun! Halloween should be fun. But the drinks should also be appetizing, delicious and easy to drink without being super messy. Who wants to lose their cookies just looking at their bubbling brains drink?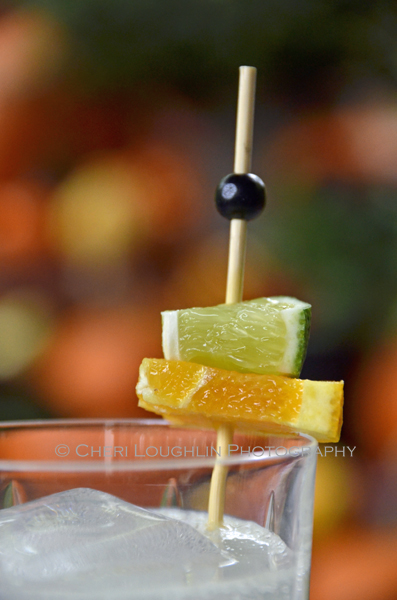 Seldom do we think of sophisticated drink options when considering cocktails for Halloween parties. But there are choices that go beyond blood, guts and gore. Stripped down, the White Witch is basically the ever popular classic Daiquiri cocktail. It is rum, sugar, lime juice. White Witch swirls just a smidgen of chocolaty orange in the recipe, then thins it out a bit with club soda. The result is fabulous!
White Witch Drink Recipe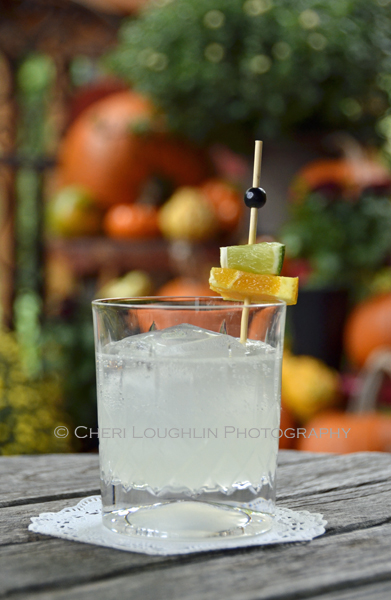 White Witch
1 ounce Silver Rum
1/2 ounce Premium Orange Liqueur
1/2 ounce White Crème de Cacao
1/2 ounce Fresh Lime Juice
1-1/2 ounce Club Soda
Combine rum, orange liqueur, crème de cacao and lime juice in cocktail shaker with ice. Shake to blend. Strain into rocks glass over fresh ice. Top with club soda. Garnish with orange and lime slices. This drink can also be built over ice rather than shaken for speedier finish.
I used Shellback Silver Rum, O3 Premium Orange Liqueur and DeKuyper Crème de Cacoa while sampling this cocktail. Taste may vary slightly depending on the brand you choose for recreating the drink.
All content ©2013 Cheri Loughlin, The Intoxicologist. All Rights Reserved. Chat with Cheri @Intoxicologist on Twitter and facebook.com/Intoxicologist or str8upcocktails@gmail.com