Remember those decadent chocolates designed to look like an orange? Before eating you're supposed to tap them and they break into little segments just like an orange. Not by coincidence, they are indeed chocolate and orange in flavor. Well, the Copper Drop Cocktail just goes a step further and smooths out the flavor with creamy peanut butter notes.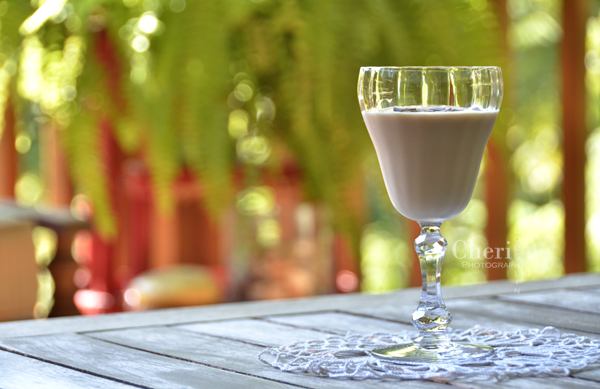 Copper Drop Cocktail Recipe
Copper Drop Cocktail
2 ounces Castries Peanut Rum Crème Liqueur
3/4 ounce Espresso
3/4 ounce Grand Marnier
Combine liquids in cocktail shaker with ice. Shake to blend and chill. Strain into chilled martini glass.
Holidays that celebrate the little legume we call the peanut…
March is National Peanut Month – November is National Peanut Butter Lover's Month
January 24: National Peanut Butter Day – March 1: National Peanut Butter Lover's Day – March 8: National Peanut Cluster Day – April 2: National Peanut Butter & Jelly Day – May 18: I Love Reese's Day – June 12: National Peanut Butter Cookie Day – September 13: National Peanut Day – November 20: National Peanut Butter Fudge Day
All content ©2013 Cheri Loughlin, The Intoxicologist. All Rights Reserved. Chat with Cheri @Intoxicologist on Twitter and facebook.com/Intoxicologist or str8upcocktails@gmail.com