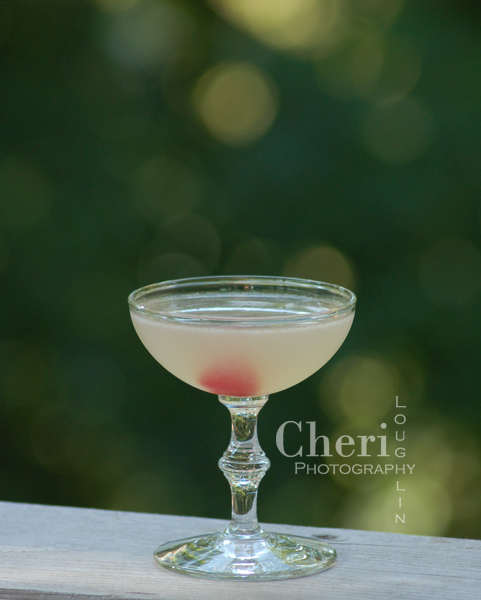 George's Special makes me wonder how many bartenders have that one really great drink out there that they just call their 'special' drink. Naming a cocktail is often more difficult than thinking up a recipe. Other times, truly great names come to mind with no drink that will fit the cause. It's a vicious circle!
This cocktail is an easy three liquid ingredient cocktail with simple maraschino cherry garnish. It is a straightforward shake and strain drink for beginners. All ingredients are commonly found in most liquor stores.
George's Special tastes immediately of cherry vanilla without all the sweet. This is one instance where a little dab of sweet would do this cocktail justice. It is quite pleasant, but a little on the tart side. Usually tart suits my fancy quite well. George's Special is a keeper all right. Tweak it to your liking, tart or with a hint of sweet.
George's Special Cocktail Recipe
George's Special
2 ounces Gin
1 ounce Apricot Brandy
1 ounce Lemon Juice
Maraschino Cherry Garnish
Place liquids in a cocktail shaker filled two-thirds full with ice. Shake to blend and chill. Strain into a chilled martini glass. Garnish with maraschino cherry.
Notation: Perhaps cut the lemon juice to 3/4 ounce for less tartness, or add 1/4 ounce simple syrup or 1/4 ounce premium orange liqueur to round out the tart edges on this cocktail. I used Plymouth Gin while sampling this cocktail.
All content ©2014 Cheri Loughlin, The Intoxicologist. All Rights Reserved. Chat with Cheri @Intoxicologist on Twitter and facebook.com/Intoxicologist or str8upcocktails@gmail.com