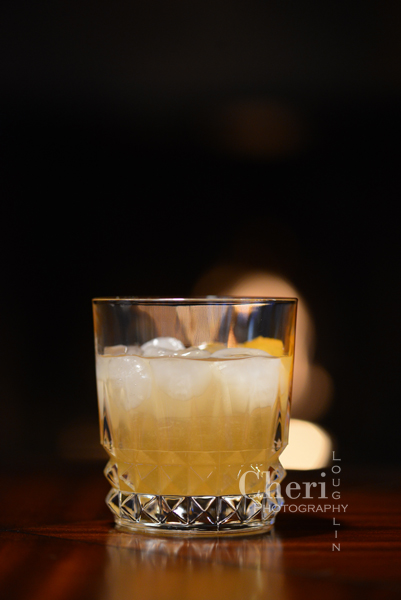 The Fish Club Punch recipe appears in the Here's How Mixed Drinks book compiled and edited by W. C. Whitfield, published by Three Mountaineers, Inc, copyright 1941. The book is unique with its wood cover. But the sometimes meticulously drawn and other times doodle like illustrations make this book fascinating to thumb through. It is a real treat.
The Fish Club Punch recipe is very close to the popular Fish House Punch. However Fish House Punch leans more toward the rum base than cognac or brandy base. They carry many of the same ingredients in varying degrees.
The notation on this recipe compiled with Party Mixes says it was popular in the Gay Nineties. Gay Nineties is a wistful term referring to the 1890's. This decade is also referred to as the Naughty Nineties by some. There is even a movie reference of the same Naughty Nineties name. This reference assures us the Fish Club Punch is a classic cocktail recipe for sure.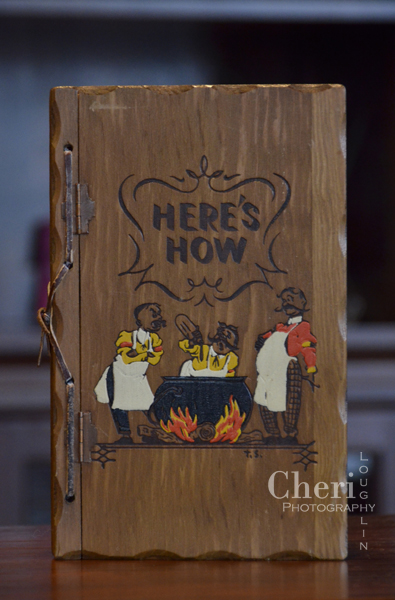 Fish Club Punch Recipe
This is the Fish Club Punch recipe as written in the Here's How book. I amended the directions rather than copy those verbatim.
Fish Club Punch
1/3 pint Lemon Juice
3/4 pound Sugar (dissolved in water)
1/2 pint Cognac
1/4 pint Peach Brandy
1/4 pint Jamaica Rum
2-1/2 pints Cold Water
Pour all ingredients in a punch bowl. Stir to mix well. Add cracked ice.
Fish Club Punch Recipe Converted Measurements
Most of the recipes in this book call for powdered sugar. Scanning through I don't recall seeing any that called for granulated sugar. However, this recipe did not specify powdered sugar as so many others did specifically mention powdered sugar or a sugar cube. The back of the book mentions the fact that sugar does not melt in alcohol, so it is advised to either melt the sugar in water first or use sugar syrup in the place of sugar. Make things easy. Place the sugar in the water while you gather the rest of your ingredients or use simple syrup and add it to taste.
Fish Club Punch – converted measurements
8 ounces Cognac
4 ounces Peach Brandy
4 ounces Jamaica Rum
5-1/3 ounces Lemon Juice
1-1/2 cup Granulated Sugar (dissolved in water)
40 ounces Cold Water
Large Ice Block or Ice Ring
Place sugar in half the amount of water. Stir to dissolve. Set aside. Add cognac, peach brandy, rum and lemon juice to a punch bowl. Stir. Add the water with dissolved sugar in it. Stir. Taste. Add remaining water a little at a time until punch is diluted to your preference. Remember, the ice block will melt adding dilution to the punch. Serve in punch cups (approximately 4 to 6 ounce servings) without ice since the punch bowl is already chilled.
Ideally, I would mix the ingredients and place the mixture in the refrigerator for 4 hours or overnight before pouring into a punch bowl with the block of ice. This insures the mixture is already at chilling point with less ice melt to start with.
Fish Club Punch Single Serve Recipe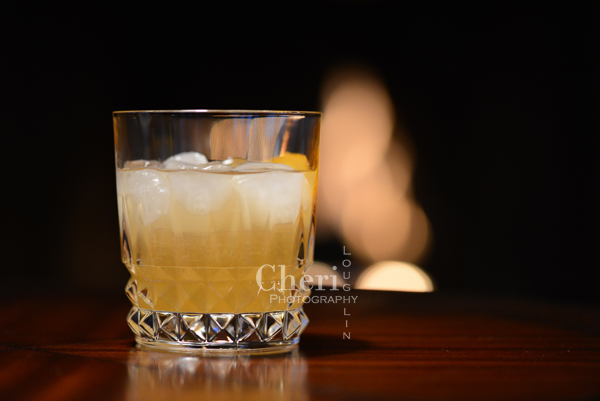 I love the delicious peach flavor that shines through with the dark richness of the cognac and rum. The playful citrusy sweet notes balance the drink perfectly. This is a great recipe to serve as a punch or sip as a single serve drink.
Fish Club Punch – single serve
3/4 ounce Cognac
1/2 ounce Peach Brandy
1/2 ounce Jamaica Rum
1/2 ounce Fresh Lemon Juice
1/4 ounce Simple Syrup
1-1/2 ounce Water
Orange or Lemon Twist
Place liquid ingredients in mixing glass without ice. Stir to allow all ingredients (especially the simple syrup) to combine. Pour into a rocks glass over a few cubes of ice or a single large cube of ice. Garnish with an orange or lemon twist.
The original recipe does not call for garnish. I thought the recipe benefited by the addition of a fresh orange twist, but it is not imperative to the cocktail. You decide. Use just enough ice to keep this drink cool, but not so much that it waters the drink down. This is a great drink to keep in mind for a single large ice cube to keep ice melt to a minimum.
I used E&J Gallo Brandy instead of cognac and Pusser's Rum in place of Jamaica rum in this recipe. Use what you have on hand to replicate any recipe you would like to try.
All content ©2014 Cheri Loughlin, The Intoxicologist. All Rights Reserved. Chat with Cheri @Intoxicologist on Twitter and facebook.com/Intoxicologist or str8upcocktails@gmail.com
Throwback Thursday: Fish Club Punch