A friend and I attended the 4th annual Omaha Beer Fest a couple of weekends ago. There were hundreds of craft beers, of which I was only able to reasonably taste a fraction. Though volunteers generously poured 2 ounce sips, I limited myself to an ounce or less, except a few I truly enjoyed. There was one incredible standout that I will definitely hunt down for purchase. Thank you West O Beer! Your Smoked Red is incredible!
A big thank you to my friend for attending with me and holding my glass for photo ops! We have completely different taste in beer which was super cool. She introduced me to one that tastes like Fruity Pebbles. Who knew?!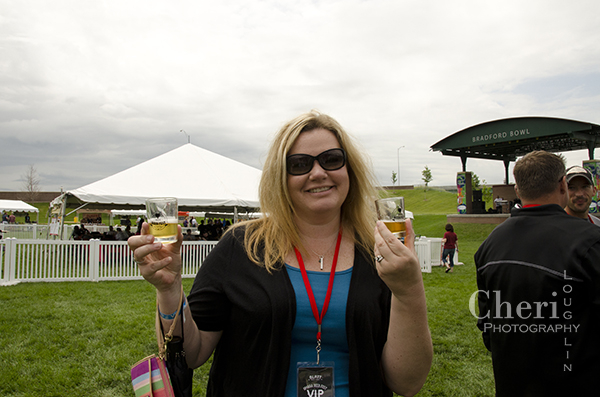 If you didn't get a chance to attend Omaha Beer Fest 2014, stay tuned. Hopefully you'll get a chance next year. In the interim, gear up for Omaha Crush for wine lovers. It happens Saturday, August 2, 2014. There's still time to purchase tickets, so make plans to attend.
Omaha Beer Fest 2014 Beer Tasting Notes
West O Beer – West Okoboji, Iowa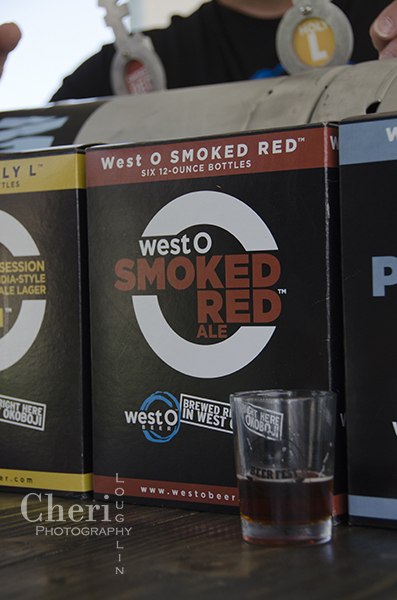 Smoked Red, American Amber / Red Ale, 6.5%
This was by far my favorite beer of Omaha Beer Fest. The dark flamed red color carries through to the deep flavor structure of the beer. It's full bodied, smoky with a bit of nut, dark chocolate and caramel rolled into one. The hint of espresso sharpness is just enough to wave and say hello, mix and mingle and balance all the flavors in this incredibly delicious beer. Smoked Red is a wish list must have!
Zipline Brewing Co – Lincoln, Nebraska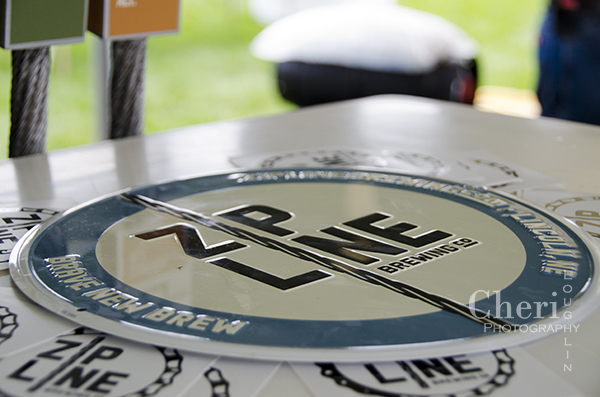 Oatmeal Porter / 6%
Zipline's Oatmeal Porter was quite possibly my second favorite of the beers sampled at Omaha Beer Fest. I loved the espresso and chocolate notes of this beer. It is easily sippable with creamy, smooth feel and just enough bitter to take notice.
http://www.ziplinebrewing.com/
Boulder Beer – Boulder, Colorado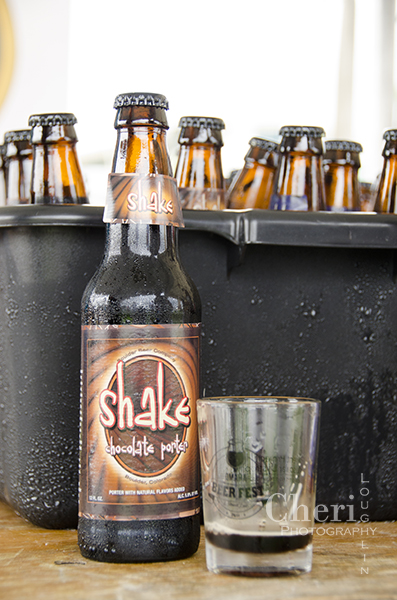 Shake Chocolate Porter, Porter, 5.9%
In a word; delicious. Third favorite perhaps. This is dark chocolate with hints of bitter cacao nib smoothed out with creamy sweet caramel and espresso. Just look at the wonderful color and you know you're getting full bodied, decadent flavor.
Deep South Barrels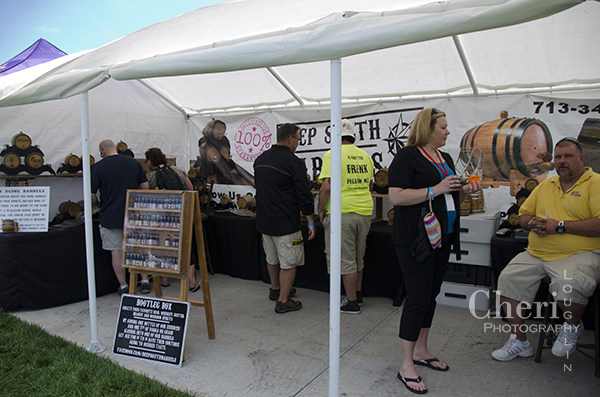 Just as I had tasting favorites, this was by far my favorite giving and gifting idea.
Barrel aging cocktails is popular in bars, restaurants and for home cocktail enthusiasts. Deep South Barrels makes this possible in large and small quantity. They even personalize the barrels. Their display was quite impressive and drew quite the crowd at Omaha Beer Fest. I know it's a bit early to start thinking about holiday gifts, but something like this makes a fantastic gift for the liquor enthusiast on your list. It's also something to keep in mind if you're looking to age your own spirits or cocktails to give as gifts when holiday season comes around.
http://www.deepsouthbarrels.com/
Blue Blood Brewing Co – Lincoln, Nebraska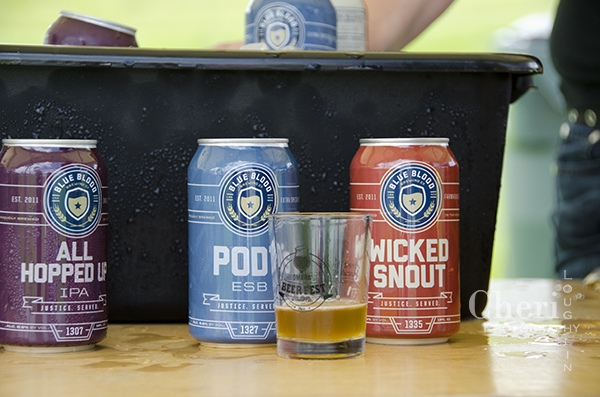 1335 Wicked Snout Farmhouse Ale, Saison / Farmhouse Ale, 6.4%
The yeast does the hard work to produce the flavors one expects from this Farmhouse Ale.
Founders Brewing Co – Grand Rapids, Michigan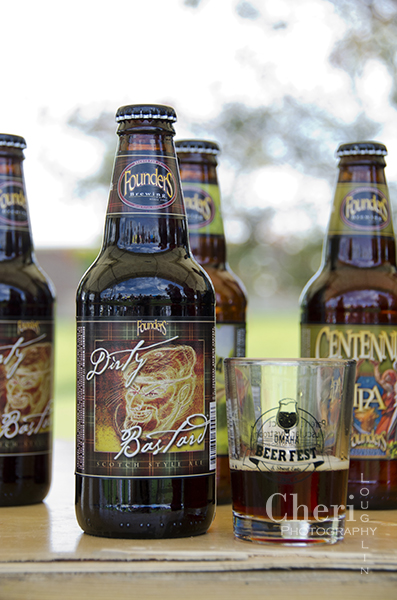 Dirty Bastard, Scotch Ale / Wee Heavy, 8.5%
This is a beer with attitude. It has gorgeous garnet color to lure you in and rich peaty smoke to keep you coming back for more. It's all hopped up on flavor. What more could a girl ask for in a beer with a name like that?
Grimm Brothers Brewhouse – Loveland, Colorado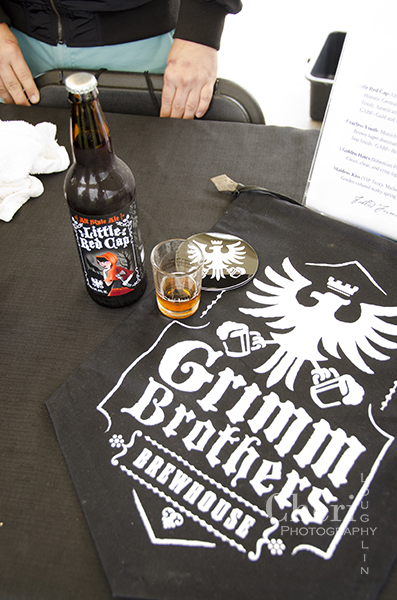 Little Red Cap, Dusseldorf Altbier, 6.3%
This little red head is malty with bready notes and chocolate. It's creamy and smooth and goes down clean and easy. She's a hint sweet, full of charm and doesn't pull any punches.
http://www.grimmbrosbrewhouse.com/
Lagunitas Brewing Co – Petaluma, California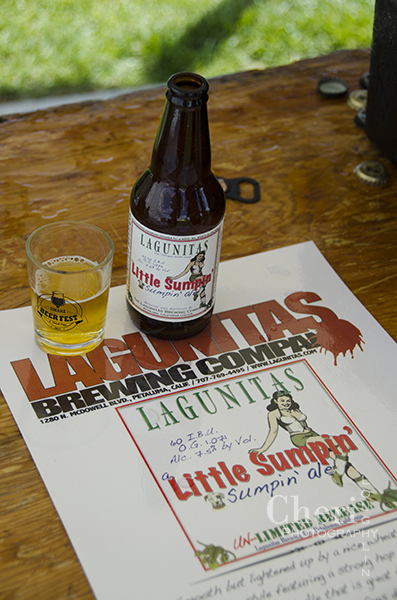 Little Sumpin' Sumpin', American Pale Wheat Ale, 7.5%
Golden color with a bit of sunshine misting the glass. This is a nice refreshing summer beer with delicate, smooth rather than bitter finish. Great for wheat and IPA fans.
Millstream Brewing Co – Amana, Iowa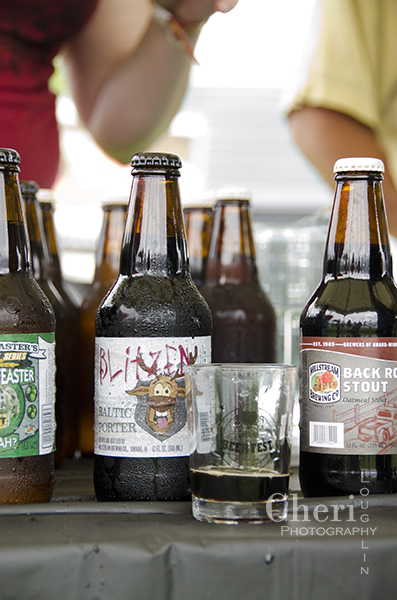 Blitzen, Baltic Porter
This was part of the Brewmaster's Extreme Series beer, winter 2013. Dark color, rich and creamy with lovely roasted malted flavor.
There were so many more beers and ciders that I did not have a chance to sample. Who could with that many on tap with so little time?! This is merely a sample of a few that I tasted, found interesting and wanted to share. Check out the Omaha Beer Fest website for information on the participating breweries and vendors. And be sure to attend next year!
All content ©2014 Cheri Loughlin, The Intoxicologist. All Rights Reserved. Chat with Cheri @Intoxicologist on Twitter and facebook.com/Intoxicologist or str8upcocktails@gmail.com