A while back I posted the Baby Guinness shot as a two ingredient drink just in time for a labor free Labor Day. Not only is the Baby Guinness eye catching and
easy, but it's delicious. Now Licor 43 has created a new shot that is equally eye catching, easy to build and insanely delicious. It's the Mini Beer. You guessed it, no beer included. It's just meant to look like a mini frosted mug of goodness.
Since both shots are beer oriented in appearance and name, I thought they would both be perfect drink (or shot) picks for Super Bowl weekend. It doesn't take much to get anyone in the mood for a good game of football, but this little shot of heaven is a great way to kick off festivities.
This site contains affiliate links. As an affiliate member I earn from qualifying purchases at no cost to you.
Licor 43 Mini Beer Layered Shot Recipe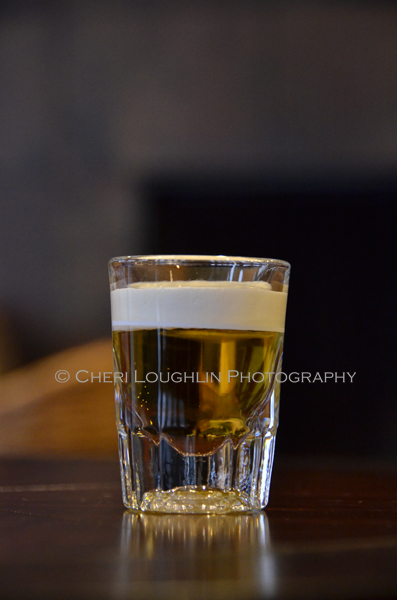 Licor 43 Mini Beer
1-1/2 ounce Licor 43 – chilled
Splash of Heavy Cream
Fill shot glass 2/3 full of chilled Licor 43. Top with layer of heavy cream. Layer heavy cream on top of Licor 43 by slowly pouring it over the back of spoon.
While I love a good mug of beer, this little shot tastes more like a decadent creamsicle. Great way to celebrate a touchdown, field goal or great play. Cheers!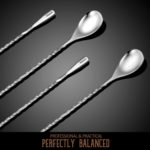 While you can easily use the back of a regular soup spoon or plastic spoon to layer cocktail spirits, I prefer a long handled, stainless steel mixing spoon. It's durable, dishwasher safe and the long handle makes it easy to stir long drinks. Every bartender should have a bar spoon in their arsenal of barware. One of my favorite mixing spoons looks similar to the one pictured. It's thin and elegant looking. It adds a certain amount of flourish to making mixed drinks and layered shots. Stainless steel mixing spoon – 12 inches
Read the Licor 43 review which includes three more cocktail recipes by following the link.
All content ©2015 Cheri Loughlin, The Intoxicologist. All Rights Reserved. Chat with Cheri on facebook.com/Intoxicologist