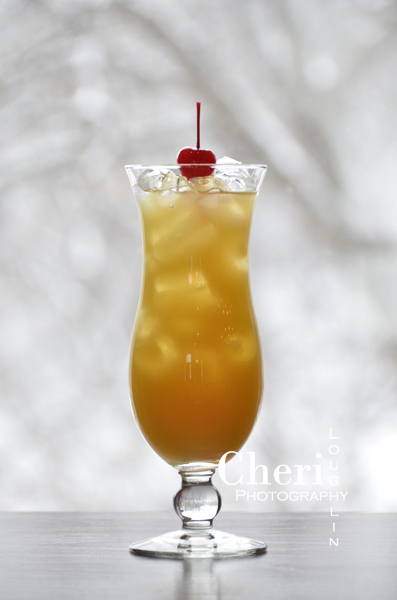 The classic Zombie rum cocktail is a heavily over-proof cocktail. The name makes it a perfect drink for Halloween parties. But you don't want your guests stumbling around like the walking dead.
Adding more fruit juice to the recipe brings a little balance to the drink. This variation of the Zombie recipe includes Apricot brandy and brown sugar syrup. Molasses could be used in place of brown sugar syrup for deeper flavor. Bitters lend a hand by layering a little spiced flavor throughout the drink.
Walking Dead Halloween Drink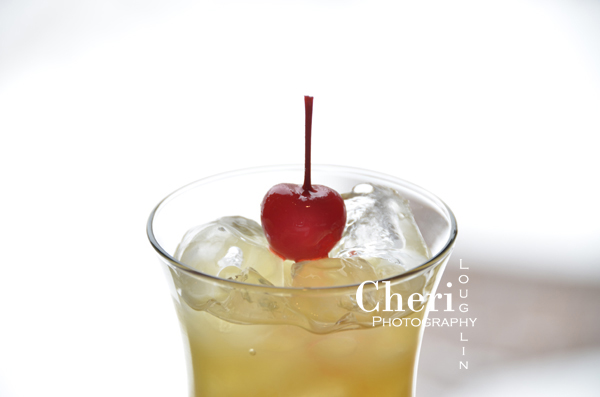 Walking Dead – adaption by Cheri Loughlin
1 ounce Shellback Spiced Rum
1 ounce Shellback Silver Rum
3/4 ounce Apricot Brandy
1/2 ounce Cointreau (Premium Orange Liqueur)
2 ounces Orange Juice
2 ounces Pineapple Juice
1 ounce Lemon Juice
1/2 ounce Brown Sugar Syrup
2 dashes Classic Bitters – optional
Cherry Garnish
Combine all ingredients except garnish in a cocktail shaker filled two-thirds full of ice. Shake to blend. Strain into a hurricane glass. Garnish with a cherry. Optional garnishes could include orange slice or pineapple.
Repurpose that Drink
I am a big fan of finding new uses for things. Cocktails are no different. Why leave this drink to just a classic Zombie or adapt it to a Walking Dead for Halloween and call it good? It would be a shame to let this recipe sit on the shelf for an entire year and only serve it for Halloween. So what else is it good for?
Sure, there's that popular television series people talk about by the same name. Buy a season or two on DVD, host a watch party and serve these Walking Dead drinks. Guests will love them!
But then I counted. There are 10 ingredients in this drink. Perfect for football and tailgate parties… Rename this drink the 1st and 10, multiply the ingredients so it serves a crowd and you've got the perfect serve for game day.
See, every drink has a purpose. Sometimes it can be repurposed.
This repurposed Zombie cocktail recipe was commissioned by representatives of Shellback Rum as part of the Corporate Mixology program offered by Cheri Loughlin, The Intoxicologist. Find more recipes created by Cheri Loughlin for Shellback Rum on this site and at ShellbackRum.com and by following Shellback Rum on Facebook.
All content ©2014 Cheri Loughlin, The Intoxicologist. All Rights Reserved. Chat with Cheri @Intoxicologist on Twitter and facebook.com/Intoxicologist or str8upcocktails@gmail.com