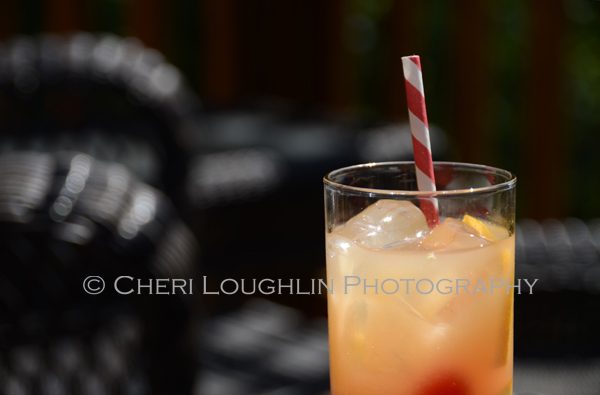 The Shellback Rum Tiki Screwdriver is a Tiki drink variation on the classic Screwdriver long drink. Tiki Screwdriver uses Shellback Silver Rum, passion fruit juice, ruby red grapefruit juice and grenadine in addition to the usual Screwdriver ingredients. The recipe could be multiplied for pitcher or punch bowl use for an ideal serve for National Rum Punch Day coming up later this week.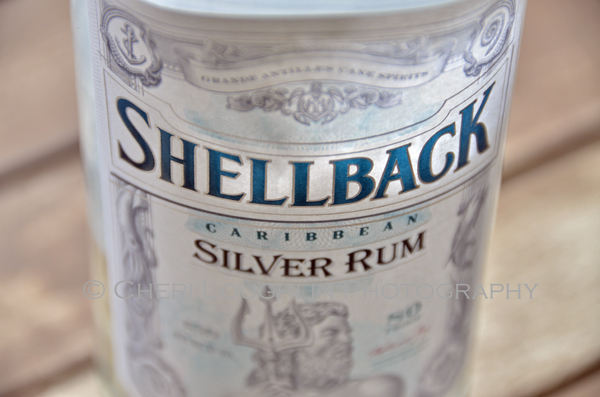 Shellback Rum Tiki Screwdriver Recipe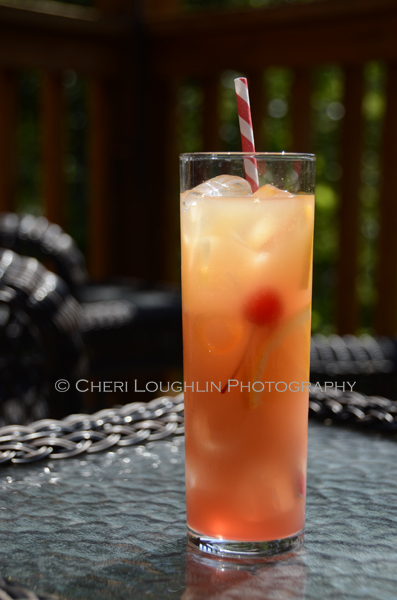 Tiki Screwdriver – recipe by Cheri Loughlin, The Intoxicologist
2 ounces Shellback Silver Rum
1-1/2 ounce Passion Fruit Juice
1 ounce Orange Juice
1/2 ounce Ruby Red Grapefruit Juice
1/4 ounce Lemon Juice
1/4 ounce Grenadine – floated
Pineapple, Orange and Maraschino Cherry Garnish
Place one layer of ice in highball glass. Add pieces of pineapple and orange. Top with another layer of ice and additional layer of pineapple and orange slices. Add liquids in order given, saving grenadine as float. Garnish top with cherry.
Tiki Screwdriver Garnish Tricks
The purpose of layering the fruit garnish in this drink is two-fold. Layered garnishes are eye pleasing as they carry varied color throughout the cocktail. Layering fruit throughout the drink also allows the fruit to marinate while the drink is being consumed, much like fruit in Sangria drinks. This gives an extra pleasing fruit nibble at the end of the drink.
The Tiki Screwdriver is refreshing for spring and summer, relaxing on a warm summer beach and a vacation reminder cocktail.
The Shellback Rum Tiki Screwdriver recipe was commissioned by representatives of Shellback Rum as part of the Corporate Mixology program offered by Cheri Loughlin, The Intoxicologist. Find more recipes created by Cheri Loughlin for Shellback Rum on this site and at ShellbackRum.com and by following Shellback Rum on Facebook.
All content ©2013 Cheri Loughlin, The Intoxicologist. All Rights Reserved. Chat with Cheri @Intoxicologist on Twitter and facebook.com/Intoxicologist or str8upcocktails@gmail.com
Shellback Rum Tiki Screwdriver