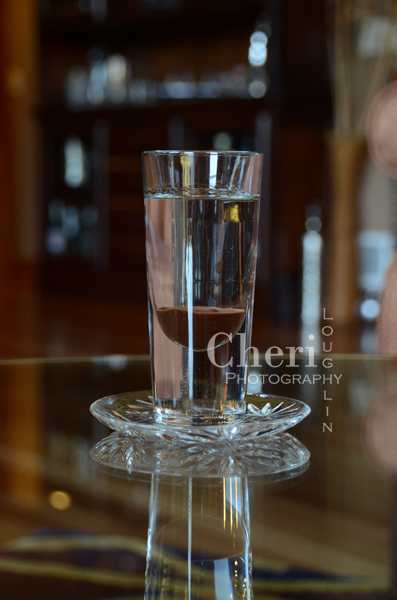 If you love those little chocolate covered Junior Mints® candies commonly sold at theaters, then this Mini Mint shot is for you. The bigger bonus is you get to share this shot with a friend. Sharing is caring after all. The Mini Mint shot is an easy layered shot. A slow pour is all it takes to keep this shot perfectly clear.
The Mini Mint shot is minty fresh with light chocolate flavor and barely there hint of coconut. It rolls over the tongue with glossy smooth finish. The lush factor makes this shot completely decadent. You might want to save that second shot for yourself!
Mini Mint Layered Shot Recipe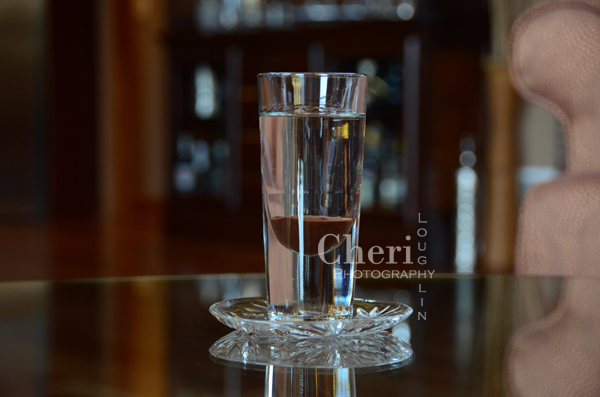 Mini Mint – recipe by Cheri Loughlin
serves 2
3/4 ounce Coconut Vodka
1 ounce Crème de Cacao
1 ounce Crème de Menthe
2 Dollops Chocolate Syrup
Place a dollop of chocolate syrup in the bottom of two shot glasses. Set aside. Combine coconut vodka, crème de cacao and crème de menthe in a cocktail shaker with ice. Shake until well chilled. Strain half of the contents of the shaker into each of the prepared shot glasses. Pour slowly and carefully so the chocolate doesn't combine with the rest of the ingredients.
Sip sweetly!
All content ©2014 Cheri Loughlin, The Intoxicologist. All Rights Reserved. Chat with Cheri @Intoxicologist on Twitter and facebook.com/Intoxicologist or str8upcocktails@gmail.com