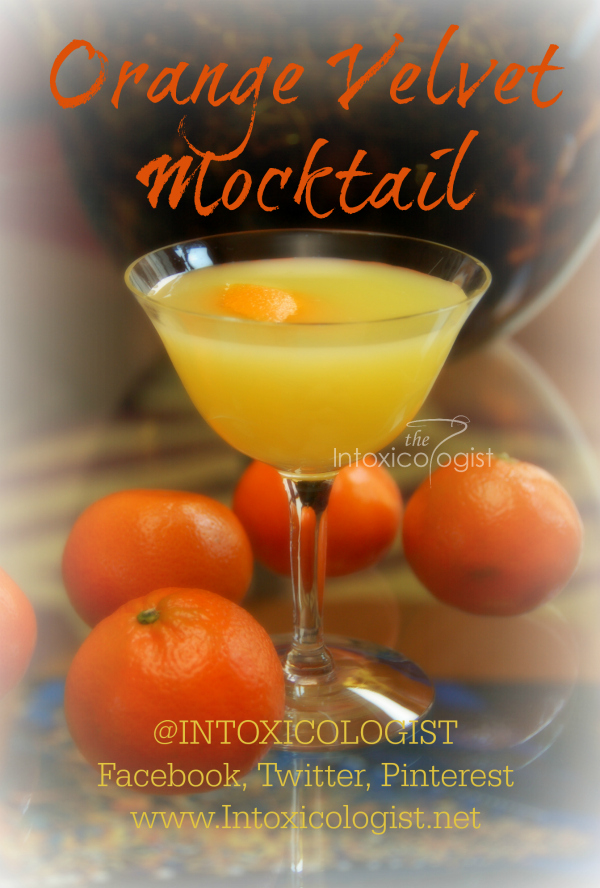 It's always important to have a variety of drinks when entertaining guests. It's equally important to serve fun, family friendly drinks to your own loved ones any time of year. I'm a firm believer in using the "good" glasses and plates every day and serving fun drinks all the time. Don't save great recipes for special times. Make every day an exciting time. Enjoy all the moments. You'll make more memories that way.
Orange Velvet Mocktail Recipe
Orange Velvet Mocktail
1-3/4 ounce Orange Juice
3/4 ounce Pineapple Juice
3/4 ounce Heavy Cream
Orange Twist or Orange Wedge
Combine liquids in a cocktail shaker with ice. Shake until well chilled and thoroughly combined. Strain into a chilled martini glass or strain into a rocks glass over ice if desired. Garnish with orange twist or thin sliced orange wedge.
Subscribe to the monthly Newsletter
All content ©2014 Cheri Loughlin, The Intoxicologist. All Rights Reserved. Chat with Cheri @Intoxicologist on Twitter and facebook.com/Intoxicologist