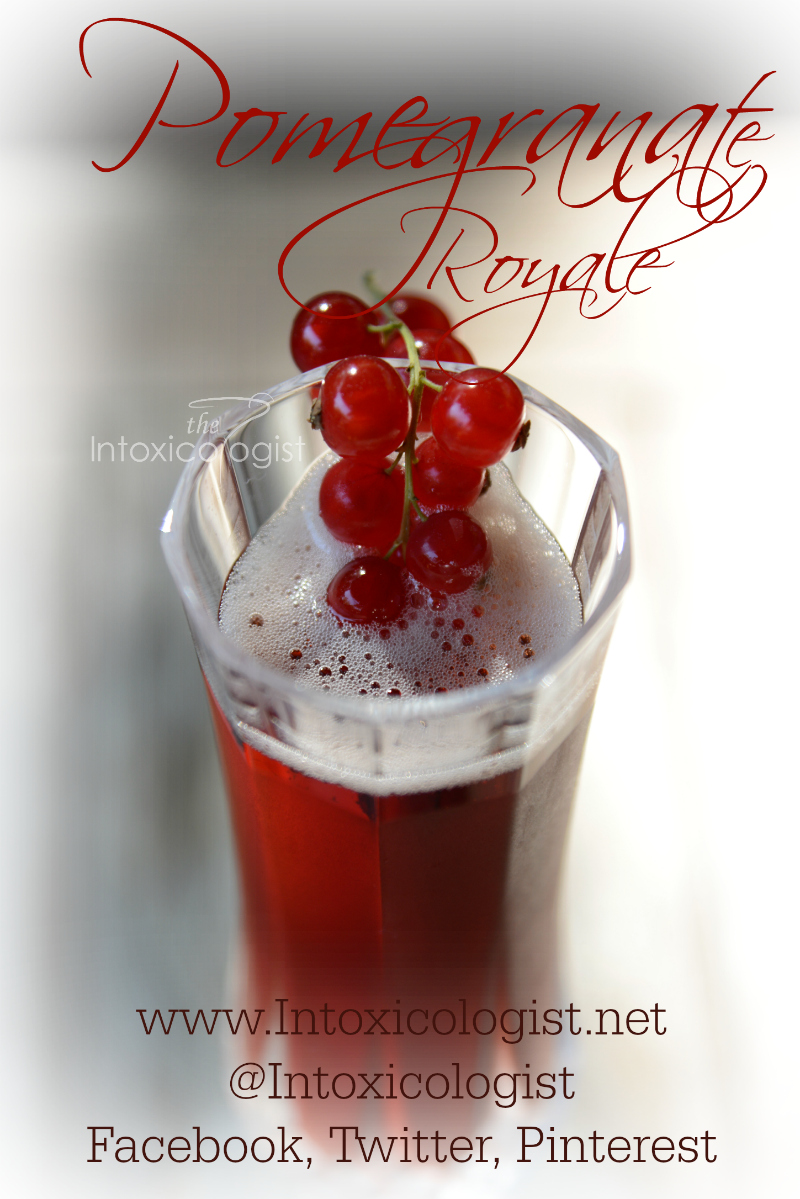 This is a lovely, vibrant variation on the classic Kir Royale. It creates a stunning presentation for guests. Red currants are magnificent as garnish. Kir Royale is a popular holiday favorite. The color just *POPS*! This version adds a bit of lush, fruit flavor with the pomegranate juice. Bonus; the Pomegranate Royale is easy to make with only three ingredients!
Pomegranate Royal Prosecco Cocktail Recipe
Pomegranate Royale – recipe by Cheri Loughlin, The Intoxicologist
1/2 ounce Crème de Cassis
1-1/2 ounce Pomegranate Juice – chilled
3-1/2 ounces Prosecco
Fresh Red Currant Sprig Garnish (Cassis Rouges) or Pomegranate Arils
If using Pomegranate Arils, place arils in well of champagne flute and set aside.
Place crème de cassis and pomegranate juice in champagne flute. Top with Prosecco. Place red currant sprig on rim of glass.
Subscribe to the monthly Newsletter
All content ©2015 Cheri Loughlin, The Intoxicologist. All Rights Reserved. Chat with Cheri @Intoxicologist on Twitter and facebook.com/Intoxicologist
Pomegranate Royale Prosecco Cocktail