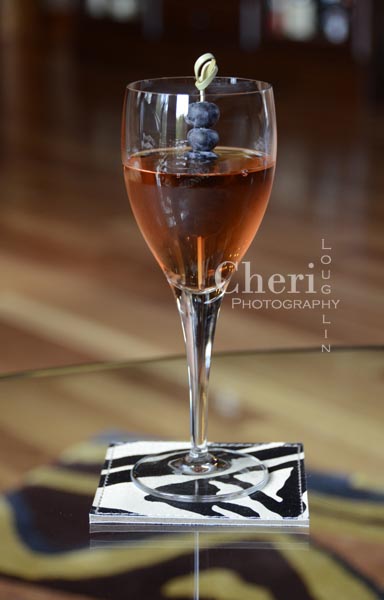 A traditional Kir drink calls for dry white wine and crème de cassis with lemon twist. It is served chilled in a wine glass. Simple. Elegant. The Kir drink is said to be named in recognition of Mayor Canon Felix Kir of Dijon from the Burgundy region of France. The predominant flavor in the Kir cocktail is crème de cassis which is made from black currants. Crème de cassis originated in Burgundy.
Another version and possibly more popular is the Kir Royale. The Kir Royale exchanges dry white wine for champagne or sparkling wine and is served in a champagne flute. The Kir Royale is a sophisticated brunch favorite of many.
While we're talking Kir cocktails, have you tried the Kir Martini? Yes, of course! The Kir Martini is 2-1/2 ounces Gin, 1/2 ounce Dry Vermouth, 1/4 ounce Crème de Cassis. Stir this mixture with ice until well chilled and strain into a chilled martini glass.
Kir Cocktail Recipe
This contemporary Kir Cocktail variation uses Barefoot Riesling still wine. It is sweeter than the dry white wine traditionally called for in the Kir. When pairing Riesling with gin rather than dry vermouth we come away with a lighter, sweeter cocktail that balances the gin botanicals. Increasing the crème de cassis adds just the right touch to offset any acidity in the cocktail. Blueberries brighten the look of the drink. But the blueberries do serve another purpose. Allow them to soak in the cocktail while you sip and you're in for a delicious treat once you reach the bottom of the glass. The blueberries soak up some of the flavors of the Kir Cocktail in much the same way fruits soak up the flavor in sangria.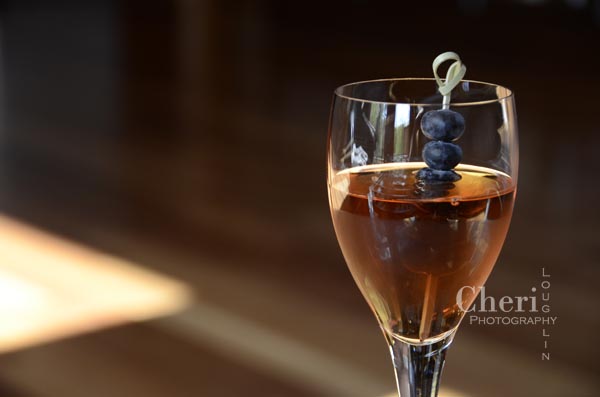 Kir Cocktail – recipe by Cheri Loughlin, The Intoxicologist
2 ounces Barefoot Riesling Wine
1 ounce New Amsterdam Gin
1/2 ounce Crème de Cassis
Fresh Blueberries Garnish
Combine liquids in mixing glass with ice. Stir to chill. Strain into white wine glass. Garnish with fresh blueberries.
This Kir Cocktail recipe variation was commissioned by Barefoot Wine & Bubbly as part of the Corporate Mixology program offered by Cheri Loughlin, The Intoxicologist. Find more recipes created by Cheri Loughlin for Barefoot Wine & Bubbly on this site and at BarefootWine.com and by following Barefoot Wine on Facebook.
All content ©2014 Cheri Loughlin, The Intoxicologist. All Rights Reserved. Chat with Cheri @Intoxicologist on Twitter and facebook.com/Intoxicologist or str8upcocktails@gmail.com