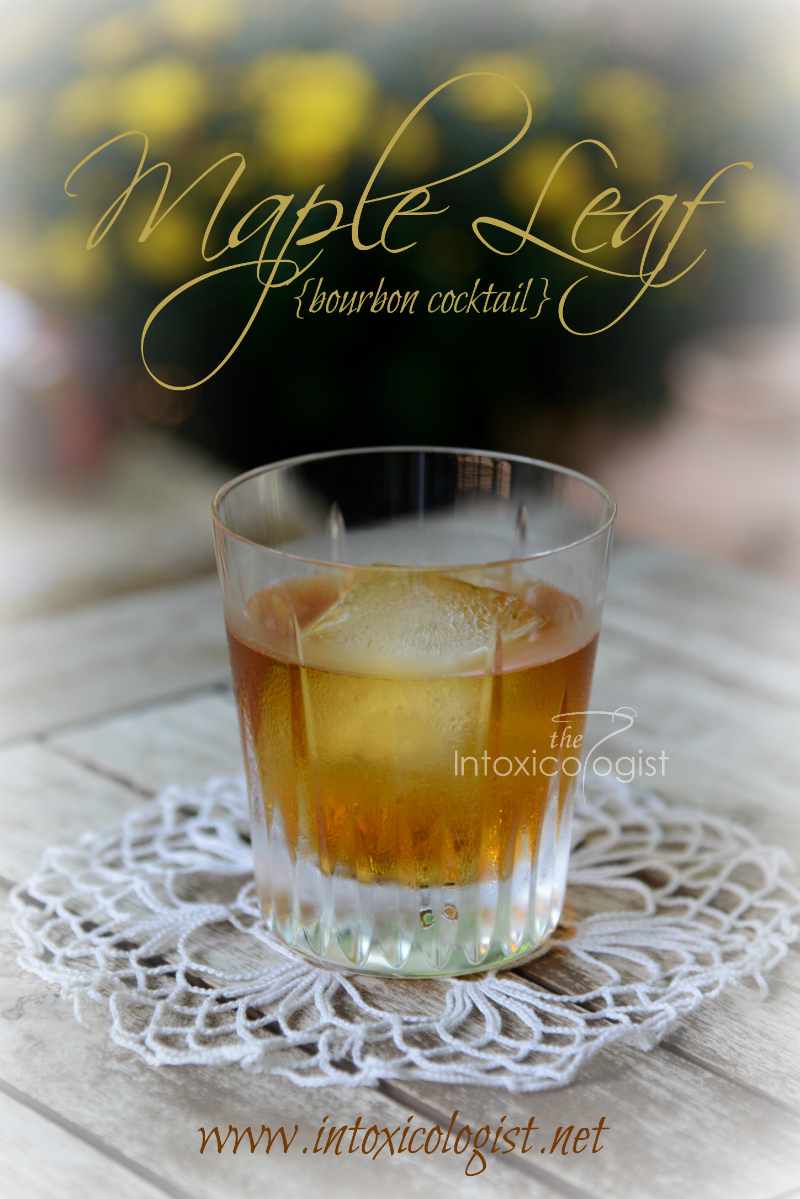 I love simple drinks. Especially when the ingredients are items I usually have on hand in my liquor cabinet, fridge and pantry. It's disappointing to run across a recipe that looks delicious, but require a quick run to the store. This Maple Leaf cocktail is simple with sophisticated flavor.
If you don't have real maple syrup on hand, use maple flavored syrup instead. The flavor will not be quite as rich with depth of character, but it still makes a worthwhile drink. I preferred a little less lemon juice in my drink. So adjust ratios to your liking. I also preferred this drink on the rocks rather than in a cocktail glass. Again, make this to your taste and style.
Maple Leaf Cocktail Recipe
Maple Leaf
1-1/2 ounce Bourbon
3/4 ounce Lemon Juice
2 teaspoons Maple Syrup
Combine in cocktail shaker with ice. Shake to chill. Strain into chilled cocktail glass.
If serving over ice in a rocks glass: Place ingredients in a rocks glass without ice. Stir to dissolve the maple syrup completely. Add ice to the glass. Stir for approximately 20 rotations to begin chilling the drink.
Subscribe to the monthly Newsletter
All content ©2015 Cheri Loughlin, The Intoxicologist. All Rights Reserved. Chat with Cheri @Intoxicologist on Twitter and facebook.com/Intoxicologist