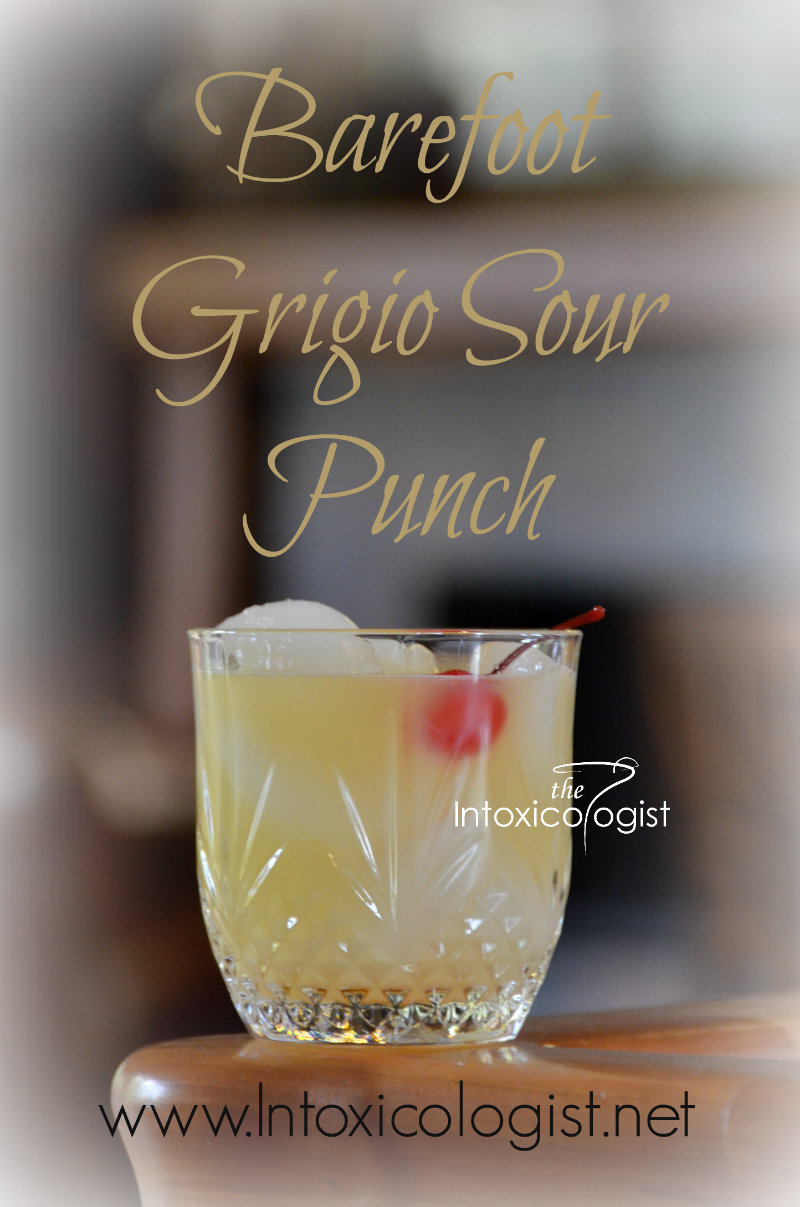 Pinot Grigio wine contains flavors of tart apple, peach and citrus. This is a lighter wine that some might not associate with cool weather sipping. However, mix this wine with a few fruit juices and you have a winner cocktail recipe for anytime sipping.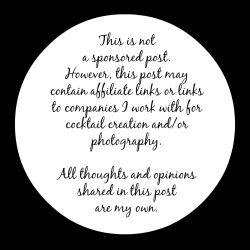 The Grigio Sour Punch is excellent for single serve or multiply the recipe for a punch bowl of fun! This is a recipe is a variation on classic Sour drinks. The flavor is sweet and sour balanced.
Barefoot Grigio Sour Punch
Barefoot Grigio Sour Punch – recipe by Cheri Loughlin, The Intoxicologist
2 ounces Barefoot Pinot Grigio Wine
1 ounce Orange Juice
1/2 ounce Lemon Juice
1/2 ounce Simple Syrup
Maraschino Cherry Garnish
Combine liquids in cocktail shaker with ice. Shake to blend and chill. Strain into large rocks glass over fresh ice. Garnish with maraschino cherry.
Subscribe to the monthly Newsletter
This recipe was commissioned by Barefoot Wine & Bubbly as part of The Intoxicologist Corporate Mixology program. This recipe can also be found on the Barefoot Wine website listed as the Barefoot Pinot Grigio Sour. You can find more recipes on the Barefoot Wine Facebook page and under the  Barefoot Wine & Bubbly category on this site.
All content ©2015 Cheri Loughlin, The Intoxicologist. All Rights Reserved. Chat with Cheri @Intoxicologist on Twitter and facebook.com/Intoxicologist
Barefoot Grigio Sour Punch