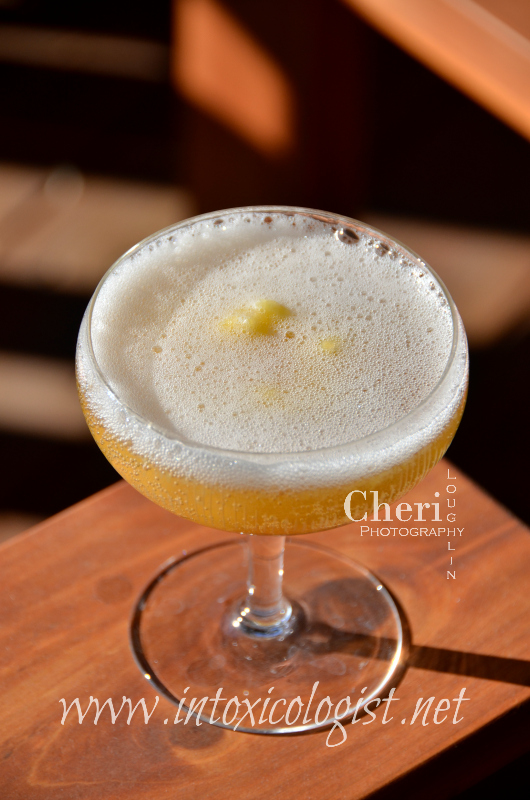 Traditionally the classic French 75 is listed as a long drink in many bar books. These recipes call for powdered sugar rather than sugar cube or simple syrup as is common now. The recipes I found vary in measurements, but are typically made the same. The trick is finding the combination that tastes the best for you.
Bartender's Guide by Trader Vic lists this drink in its miscellaneous section. The recipe calls for 1 ounce dry gin, 1/2 teaspoon powdered sugar, juice of 1/4 lemon and champagne to fill. It is served in a highball glass filled with cracked ice and filled to the top with champagne. There is no mention of garnish.
The Stork Club Bar Book calls for 2 ounces gin, 1 teaspoon powdered sugar, juice of 1/2 lemon, served in a tall glass with cracked ice and topped off with champagne. No garnish.
Old Mr. Boston calls for 2 ounces dry gin, juice of one lemon, 2 teaspoons powdered sugar stirred in a Tom Collins glass with a single cube of ice and then filled with champagne. This recipe calls for a slice of lemon, orange and cherry as garnish.
The following French 75 recipe makes use of simple syrup (2:1 granulated sugar to water ratio) and is served in a champagne flute. Make sure your champagne flute can accommodate the size of this drink. Better yet, make the drink as defined in the recipe and then share it by splitting the drink between two glasses. Sharing is caring after all.
French 75
2 ounces Gin
1/2 ounce Fresh Lemon Juice
1/2 ounce Simple Syrup
4 ounces Champagne – chilled
Place gin, lemon juice and simple syrup in a cocktail shaker filled two-thirds full with ice. Shake until well chilled. Strain into a chilled champagne flute. Top with champagne.
A French 75 using brandy rather than gin is referred to as a French 76. Some also serve this drink in a wine goblet over crushed ice.
Subscribe to the monthly Newsletter
All content ©2016 Cheri Loughlin, The Intoxicologist. All Rights Reserved. Chat with Cheri @Intoxicologist on Twitter and facebook.com/Intoxicologist
Cheri Loughlin is the Omaha writer and photographer behind www.intoxicologist.net and author of Cocktails with a Tryst: An Affair with Mixology and Seduction. You can email Cheri with comments and questions at str8upcocktails@gmail.com.
French 75 Classic Gin Cocktail