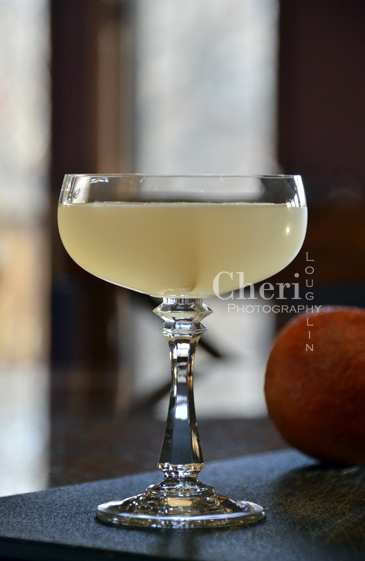 I have written about this classic cocktail before. The first time I tasted the White Lady classic cocktail was at Tales of the Cocktail 2009. That White Lady cocktail was much different, but quite delicious. Peter Dorelli adapted the classic recipe using Beefeater Gin, simple syrup and egg white. Egg whites and I were not besties at the time, but great bartenders like Peter Dorelli and lovely drinks like the White Lady have changed all that.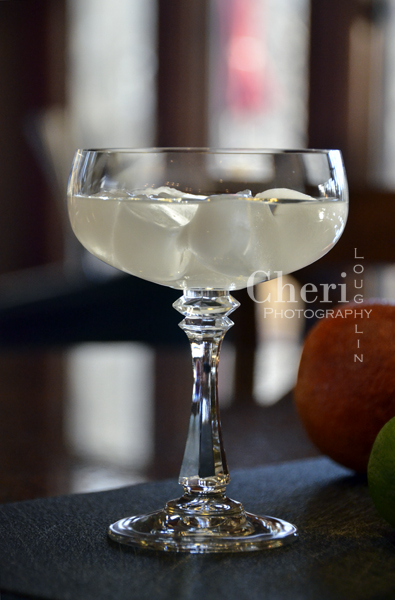 The White Lady is a Prohibition-era cocktail. This classic is ladylike in name only. It is a high powered, premium, high alcohol content drink. Sip wisely so your good intentions don't go to the wayside. Three ingredients make this an easy drink to make. Make sure your martini glass or coupe is well chilled and your liquids are equally ice cold before straining into the glass. The White Lady classic cocktail is best served ice cold for maximum flavor. This is a nicely balanced drink with light sweetness and beautiful fresh citrus flavor. Serve well chilled for terrific crisp sharpness.
White Lady Classic Cocktail Recipe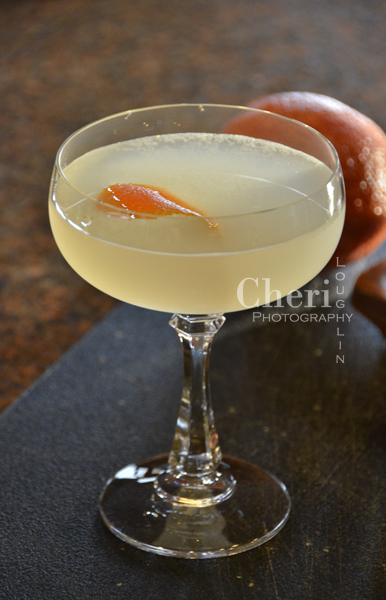 White Lady – from Speakeasy: The Employees Only Guide to Cocktails Reimagined by Jason Kosmas and Dushan Zaric
1-3/4 ounce Plymouth Gin
1-1/4 ounce Cointreau
1 ounce Fresh Lemon Juice
Orange Peel
Combine liquids in a cocktail shaker filled with plenty of ice. Shake until well chilled. Double strain into a chilled martini glass or coupe. Double straining helps rid the shaken mixture of any stray ice chips. Twist a fresh orange peel over the drink to release the essential oils into the cocktail. Drop the twist into the drink. Enjoy!
I used Beefeater Gin and O3 Premium Orange Liqueur while mixing this drink. O3 Premium Orange Liqueur is a little sweeter than Cointreau in my opinion. Adjust the liqueur ratio according to your taste preference.
More White Lady Classic Cocktail Variations
This isn't the end all recipe for the White Lady. Some list the classic cocktail recipe as 2 ounces Gin, 1 ounce each Triple Sec and Lemon Juice with an Egg White. Another uses 1-3/4 ounce Gin with 1 ounce each Triple Sec and Lemon Juice with Egg White. Yet another lists the White Lady as 2 ounces Gin, 1/2 ounce each Cointreau and Lemon Juice with Egg White. My Old Mr. Boston 1967 copyright edition lists the recipe as follows:
White Lady Cocktail
White of 1 Egg
1 Teaspoon Powdered Sugar
1 Teaspoon Sweet Cream
1-1/2 ounce Old Mr. Boston Dry Gin
Combine these ingredients in a cocktail shaker with ice. Shake until well chilled. Strain into a 4 ounce cocktail glass.
So really the White Lady is a classic cocktail worth sipping, but there is no set in stone right or wrong way to make it. The right way is the way you will enjoy it. Just enjoy it in a ladylike or gentlemanly fashion. Cheers!
All content ©2014 Cheri Loughlin, The Intoxicologist. All Rights Reserved. Chat with Cheri @Intoxicologist on Twitter and facebook.com/Intoxicologist or str8upcocktails@gmail.com
White Lady Classic Cocktail