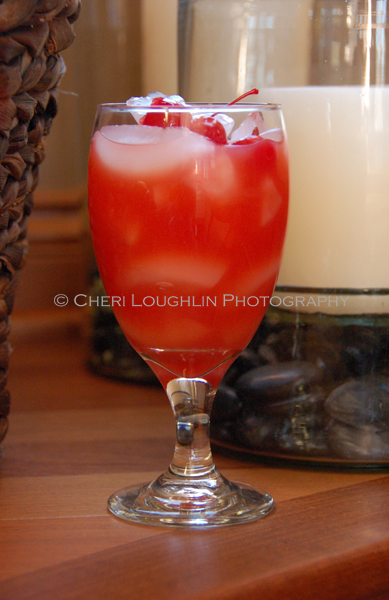 Wicked Cherry Fizz offers a blood thirsty sip and non alcoholic option to your spirited celebrations.
Wicked Cherry Fizz
1/2 cup Concentrated Cherry Juice
1/2 cup Ginger Ale
Fresh Cherries Garnish
Place ice in high ball glass. Add cherry concentrate. Top with ginger ale. Stir slowly. Garnish with skewered cherries. Alternative: Place liquids in blender with ice for slushy type drink. Blend until all ice is completely crushed.
Twitter, Facebook, StumbleUpon – str8upcocktails @ gmail.com – ©2012 Cheri Loughlin-The Intoxicologist, All Rights Reserved.