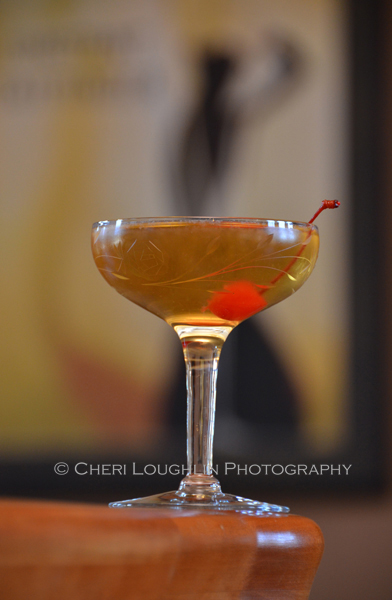 Caramel apple in a glass without the calorie laden sugar rush keeps Happy Hour figure friendly and flavorful. Caramel Apple Tequini retains excellent flavor with minimal sugar-free substitution.
Caramel Apple Tequini Low Calorie Recipe
Caramel Apple Tequini – recipe by Cheri Loughlin, The Intoxicologist
1 ounce Camarena Silver Tequila
2-1/2 ounces Apple Juice
1/4 ounce Sugar-free Caramel Syrup
1 teaspoon Lemon Juice
Maraschino Cherry Garnish – optional
Combine liquids in cocktail shaker with ice. Shake to blend and chill. Strain into chilled cocktail glass. Garnish with maraschino cherry.
Could substitute Butterscotch Schnapps (1/4 ounce) for the Sugar-free Caramel Syrup for only 18 calories more.
Lower Calorie Cocktail: Approximately 111.5 calories based upon 1 measure = 1 ounce.
The low calorie Caramel Apple Tequini cocktail recipe was commissioned by representatives of Camarena Tequila as part of the Corporate Mixology program offered by Cheri Loughlin, The Intoxicologist. Find more recipes created by Cheri Loughlin for Camarena Tequila on this site and at tequilacamarena.com and by following Camarena Tequila on Facebook and Twitter.
All content ©2013 Cheri Loughlin, The Intoxicologist. All Rights Reserved. Chat with Cheri @Intoxicologist on Twitter and facebook.com/Intoxicologist or str8upcocktails@gmail.com