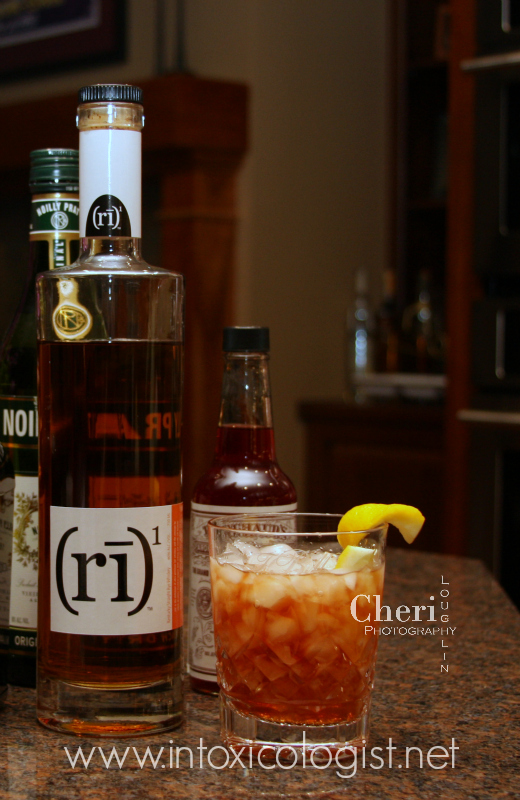 (ri)1 was provided by brand representatives for an honest review. All photography, comments and opinion are my own.
(ri)1, pronounced "rye one", is not only impressive in stature with its sleek bottling, but better yet it is remarkable in taste. This rye carries with it the feel of modern, cutting edge sophistication while maintaining the classic rye whiskey tradition.
The introduction of Beam Global Spirits & Wine to the rye whiskey market with (ri)1 is bold and brilliant. The cocktail world abounds with specialty craft drinks whether you look to small niche bars, upscale restaurants or within brand hosted bartender competitions.
More and more cocktail enthusiasts want more from their liquor shopping and cocktail book experience. When a bartender asks, "What'll you have?" the modern consumer looks for a broader more adventurous drink. This includes riffs on classic cocktails and those that utilize tinctures, smoke and flair.
While taste is always the optimal concern, we are often guided by the impression we form by the way of cocktail presentation. With (ri)1 the best of both worlds are fulfilled.  The flavor is impeccable and (ri)1 has the look of cutting edge style that keeps pace with cocktail couture.
(ri)1 Tasting Notes Review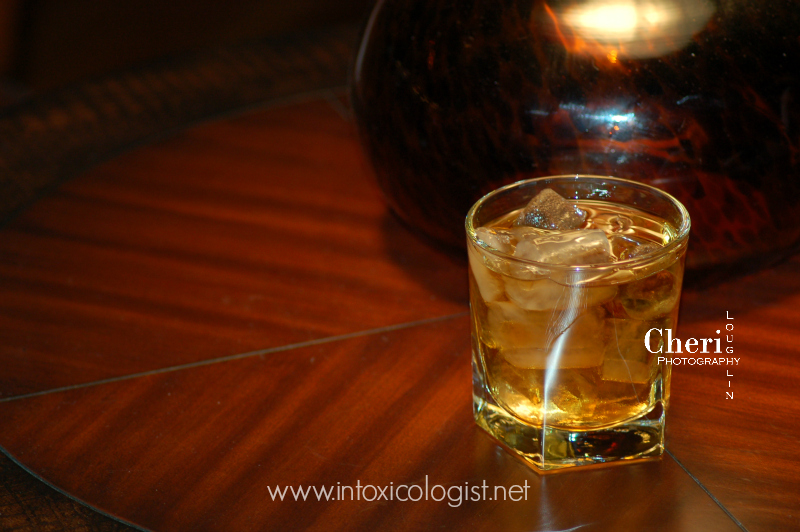 (ri)1 presents a soothing  balance of peppery rye and dried fruit in the aroma. This is where hints of sophisticated innovation set in. This is not prohibition era style rye. (ri)1 is authentic rye created specifically for the modern consumer. Gentleness in aroma speaks to the complexity of combining tradition with modern so an ultra-premium product emerges.
Tasted neat, the spirit is a little dry with lightly sweetened notes and warm rounding at the edges. Dilute (ri)1 with a splash of water and the fragrance characteristics evolve. Spice becomes more evident without overwhelming the nose. The taste is delicate on the palate, never coming across with heaviness. The spirit remains warm with peppery tones, but more fruit comes to the forefront. The long finish is exceedingly satisfying.
Enjoy this spirit neat, on the rocks or in a classic to contemporary cocktail
(ri) 1 Cocktail Recipes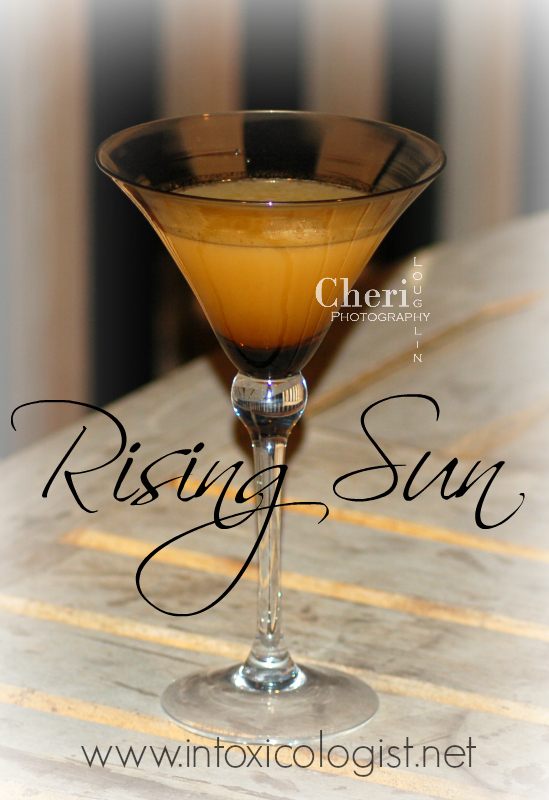 The Rising Sun cocktail is an original creation provided to me for use with (ri). In my opinion this recipe turned out a little too sour for my taste. The rye seemed buried beneath the juice tartness. A premium spirit such as this demands a rye forward cocktail that doesn't get weighed down by the other ingredients. Perhaps that is why I'm always in favor of a good Manhattan.
Rising Sun
1 ounce (ri)1 Whiskey
1 ounce Lemon Juice
1 ounce Orange Juice
Combine all ingredients in a cocktail shaker with ice. Shake to blend. Strain into a rocks glass over fresh ice. This drink could also be served straight up as shown in my photograph.
As mentioned before, a classic Manhattan is always a favorite. I also love this variation (shown in the first photo) that uses Heering Cherry and dry vermouth.
Manhattan
2 ounce (ri)1 Whiskey
1/2 ounce Sweet Vermouth
1/2 ounce Dry Vermouth
1 Dash Bitters
Maraschino Cherry
Place all liquid ingredients in a cocktail shaker with ice. Shake to blend and chill. Strain into a chilled cocktail glass. Garnish with a skewered maraschino cherry.
Subscribe to the monthly Newsletter
All content ©2061 Cheri Loughlin, The Intoxicologist. All Rights Reserved. Chat with Cheri @Intoxicologist on Twitter and facebook.com/Intoxicologist
Cheri Loughlin is the Omaha writer and photographer behind www.intoxicologist.net and author of Cocktails with a Tryst: An Affair with Mixology and Seduction. You can email Cheri with comments and questions at str8upcocktails@gmail.com.
Beam Global Introduces Ultra Premium Rye Whiskey