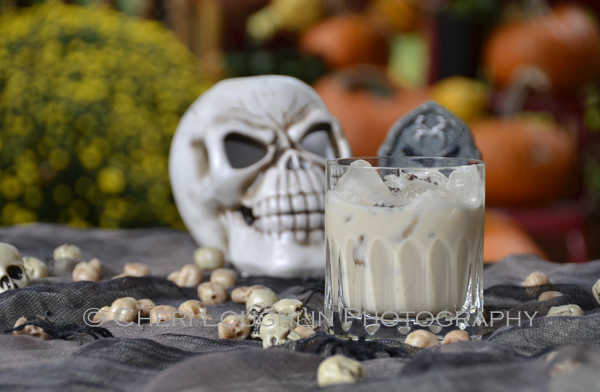 What do your choices this holiday season say about you? 
One study alludes to the fact that how we dress out for Halloween is an outward sign to how we really feel on the inside.  Possibly we want to convey our inner person through fantasy whether we realize it or not.  Sexy French maids express a desire to let out inhibition.  Celebrity costume choices display a longing for power or acknowledgment of current events.  Scary creatures touch on our fascination with the grotesque or our inner dark side.  There are many more listed in the article What Your Halloween Costume Says About You by Laura Lica.
I touch on Halloween costumes of course due to the time of year.  But really, our liquor choices speak volumes about us.  That is the word around the internet anyway.  Take one independent research study:
Red wine drinkers tend to be more mature yet slightly less adventuresome.
Vodka and White Wine drinkers place more importance on fashion yet are entrepreneurial.  They are also opinionated and independent.
Tequila drinkers are opinionated free spirits and typically of the younger set.
Gin drinkers embody a stable home environment.
Beer and Rum drinkers love to experiment and are moved by the unusual, art and are often found wearing black.
Of course, that is all based on what type of car they drive and the drink they were holding at the time of the survey.  Curious and interesting.  This was taken from an article What Your Drink Says About You written in March 2005.
Another interesting article I came across about deciphering our mixed drink personality choices is found at Mixing It Up: Decoding Personality Through Drink by Rebecca Ash.  Rebecca breaks down Beer, those who drink straight from bottle rather than a glass and those who mix their beer.  She also touches on the following:
Wine:
Red: Cultured, sophisticated, enjoys life
White: Still sophisticated, but not as apt to flaunt it
Rose or White Zinfandel: Aspire to culture and refinement, but have not discerned how to achieve it
Fruity Cocktails: Enjoy fun and frivolity.  Social drinkers looking to mask the taste of strong liquor
Martinis:
Dry: Seeks security, does not appreciate or understand humor
Dirty: Hiding a wild side
Shaken: Cold personality, wishy-washy
Stirred: High maintenance and pampered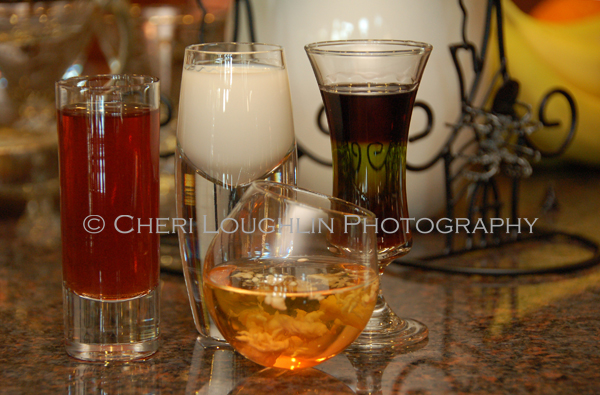 Shots & Shooters: Hard-core partiers looking to "hook-up"
"Stump the Bartender" Drinks: Looking to shame the bartender, trying to prove their own uniqueness
Scotch:
Neat: Fully embraces this status symbol
On the Rocks: Still reaching for the top
Frozen Drinks: Laid back
Rebecca also touches on the hot alcoholic beverage types and those that imbibe with Jagermeister, Blackhaus and Tequila.  All are of course are non-scientific observations.
Both "studies" of course are all in good fun as far as this Intoxicologist sees it.  At one time or another I have consumed drinks from any of the given categories.  I like to think that gives me a well-rounded view rather than a split personality as far as these character studies go.  However, this holiday season, what speaks volumes about each of us individually is making the choice to drink responsibly.  Make that choice.  Have fun with friends and family and make sure you and others are able to remember the good times.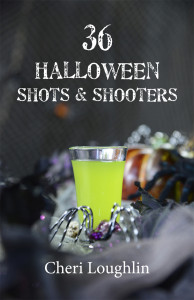 Find more Halloween themed shots and shooters recipes in my new eBook available on Kindle. 36 Halloween Shots & Shooters eBook offers 36 original, adapted and popular shot recipes perfect for scaring up a devilish Halloween party. A full color photo of the exact drink is included with every Halloween recipe.
Order your copy today!
All content ©2014 Cheri Loughlin, The Intoxicologist. All Rights Reserved. Chat with Cheri @Intoxicologist on Twitter and facebook.com/Intoxicologist or str8upcocktails@gmail.com
What Your Cocktails & Costuming Say About You