Parrot Bay Key Lime is just one new addition to the growing Captain Morgan family.  Parrot Bay is already known as a rich quality white rum perfect for all delicious exotic cocktail blends.  From talk out and about this latest Key Lime flavor is lightly sweet and crisp making it an excellent mixer whether you lean toward the tropical or traditional cocktail.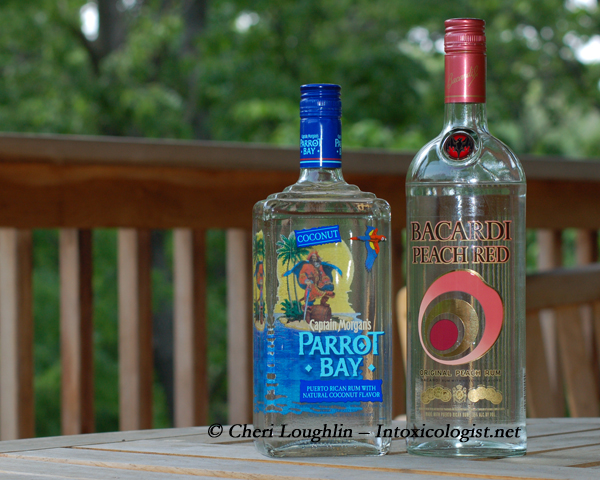 My first thought for this flavor is of course the Key Lime Pie Cocktail.  While I have not had the opportunity to test out the new Parrot Bay Key Lime Rum flavor, my Intoxicologist brain is already starting to muddle over the possibilities.  My original recipe calls for vanilla vodka and Licor 43.  Now that there is Key Lime Rum it's time to whip out the cocktail shaker and start tweaking the recipe.  Maybe add in some KeKe Liqueur as well? 
What about the classic twist on a Gin & Tonic.  Frequently I change things up and switch to Rum & Tonic using one shot of white rum and one shot of Captain Morgan Spiced Rum with a squeeze of a half a lime topped off with diet tonic water.  Why not exchange simple white rum for the new Parrot Pay Key Lime Rum for added Key Lime Flavor?  Layering of flavor in a cocktail excites the taste buds. 
Certainly there is only one way to be sure on any of these cocktail recipe musings.  I must wait it out and then get my hands on a bottle of Parrot Bay Key Lime Rum!
Twitter, Facebook, StumbleUpon – str8upcocktails @ gmail.com – ©2011 Cheri Loughlin-The Intoxicologist, All Rights Reserved. All opinions, reviews and spirits' coverage are the personal opinion and decision of Cheri Loughlin.
Parrot Bay Key Lime Rum: Time to Muddle Up a New Key Lime Cocktail