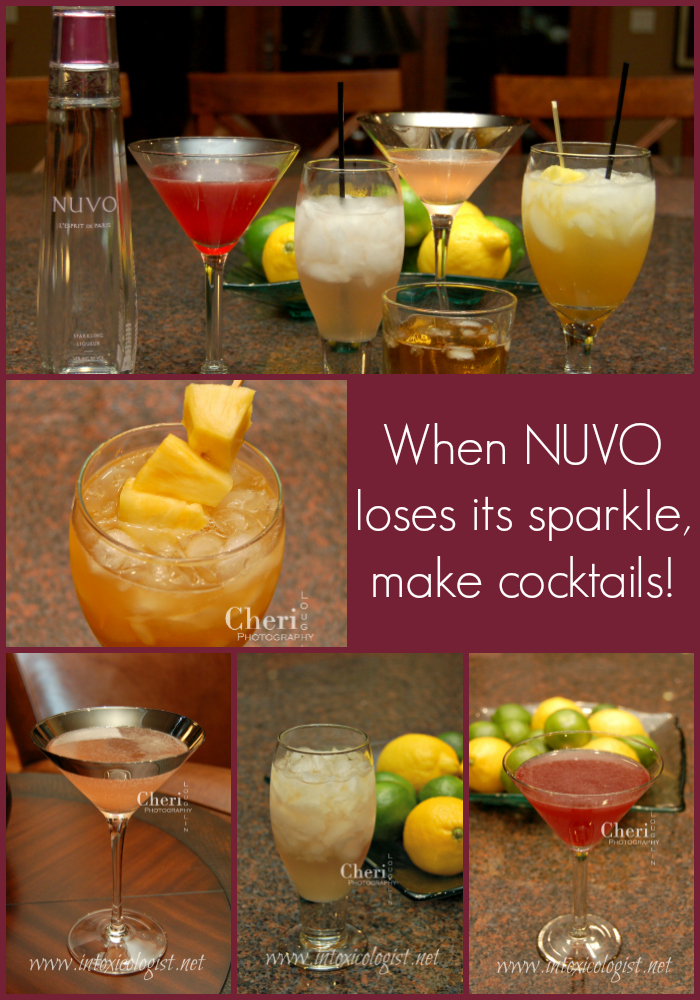 NUVO Sparkling Liqueur; you partied with it the night before or maybe the week before with its beautiful bubbly effervescent glow. The lilting tingles tickled your fancy to the wee hours of the morning. You thought there could never possibly be an end to its sparkling glory until…this delightful little joy went flat while you caught a few winks of shut eye. While you rejuvenate, it flattens. What to do? Why waste a drop of this pink liquid? There must be something. Right?!
The first thought might be to just top NUVO off with a bit of the bubbly for renewed freshness. If that floats your boat, fine. But this only waters it down. When NUVO Sparkling Liqueur goes flat it also loses a considerable amount of flavor. So adding bubbly for bubbles sake doesn't really work in this case.
For experiment's sake, let's talk gin, rum, vodka and tequila to build the flavor back up to fabulous.
NUVO and Gin
This is similar to a Gin & Tonic with an updated, straight-up twist. Bubble lovers get their fizz back with the addition of the tonic water while keeping the pretty pink hue and flavor of the raspberry blossom. Rangpur Gin creates a fabulous base with its citrus forward flavor. Its lime zing adds just enough splash to give NUVO & Rangpur the vitality it needs.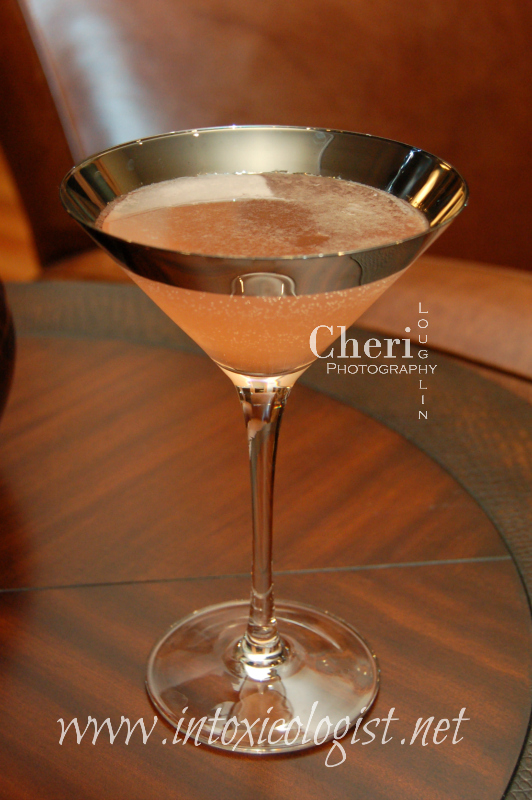 NUVO & Rangpur – recipe by Cheri Loughlin
1-1/2 ounce Tanqueray Rangpur Gin
1 ounce flat NUVO Sparkling Liqueur
1/4 ounce Fresh Lemon Juice
1/4 ounce Chambord Raspberry Liqueur
1-1/2 ounce Diet Tonic Water
Place gin, liqueurs and juice in a cocktail shaker with ice. Shake until well-chilled. Strain into a chilled cocktail glass. Top off with tonic water.
I used diet tonic water, because I like it better than regular tonic water. Use either one you like for this recipe.
NUVO and Spiced Rum
This cocktail was created to highlight or bare minimum incorporate the flavor of NUVO. To be honest, NUVO can be dropped from this drink altogether and it still tastes beach fabulous. Italian Tropics is buttery-scotch delicious. Keep this recipe in your back pocket for a sunny day relaxing poolside.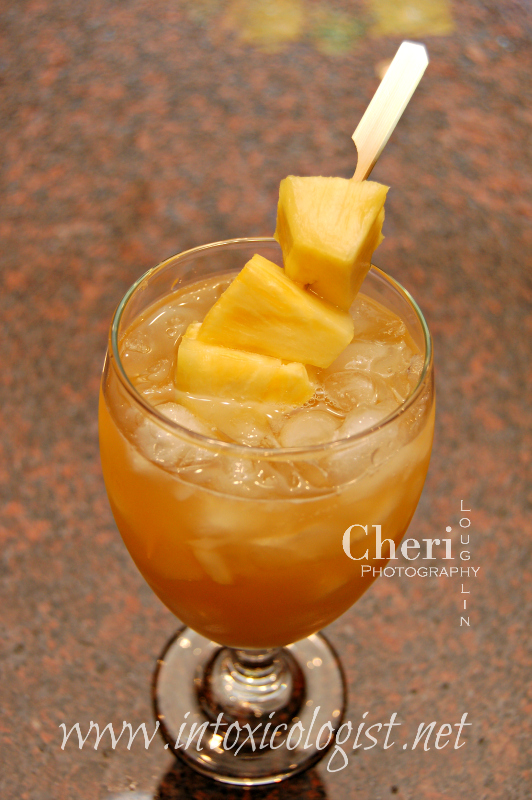 Italian Tropics – recipe by Cheri Loughlin
1-1/2 ounce Captain Morgan Spiced Rum
1/2 ounce Tuaca Italian Liqueur
2 ounces Dole Pineapple Orange Juice
1 ounce flat NUVO Sparkling Liqueur
Pineapple Chunks
Fill a tall glass with ice. Add liquid ingredients in the order given. Stir briefly. Garnish with skewered pineapple pieces.
NUVO and Vodka
Vodka is a no brainer since this liqueur is crafted with French vodka. This drink is full of fabulous rich raspberry goodness. Two layers of raspberry flavor is just what this drink needs to stir memories of previous good times with cocktail friends.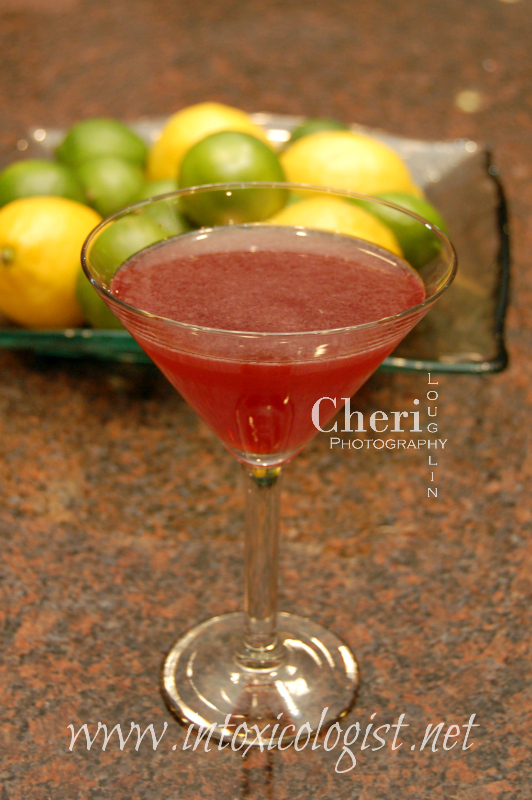 Nuevo NUVO – recipe by Cheri Loughlin
1-1/2 ounce Vodka
1 ounce flat NUVO Sparkling Liqueur
2 ounces Bossa Nova Acai Juice with Raspberry
1/2 ounce Fresh Lemon Juice
1/4 ounce Bar Syrup
Lemon Twist Garnish
Try the following options to add a little sparkle to the drink.
1-1/2 ounce club soda adds the right amount of bubbly effervescence without watering the cocktail down or contributing more alcohol.
1-1/2 ounce brut champagne will add more alcohol, but also more bubbles and cut a tad of the sweet while bringing its own grapevine twist to the cocktail.
1-1/2 ounce sparkling sake brings tingles to the cocktail with light zing that is distinctly dry yet satisfying without adding more sweetness.
NUVO and Tequila
The tequila flavor in this drink outweighs the raspberry flavor in the liqueur. Those who prefer drinks with faint liquor flavor might want to pass on this one. I prefer edgier flavored cocktails. Dial back the tequila if you prefer.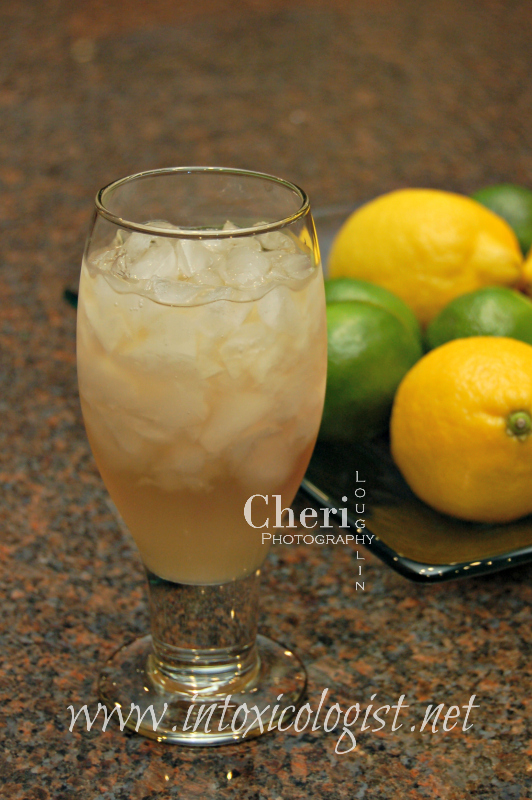 NUVO Margarita – created by Cheri Loughlin
2 ounces Tequila
1 ounce flat NUVO Sparkling Liqueur
3/4 ounce Homemade Sour Mix – recipe here
Lime Wheel
Salt
Swirl a fresh cut lime around the rim of a tall glass. Dip rim into a shallow plate of salt. Fill glass with ice and set aside. Place tequila, liqueur, and sour mix in a cocktail shaker with ice. Shake briefly. Strain into prepared glass. Garnish with lime wheel.
What I Learned About NUVO Without Sparkle
Basically, drink it while it's still fresh. Don't let those bubbles go flat. Part of the thrill and bounce of this sparkling liqueur is in the tiny bubbles. Without the sparkle, NUVO is kind of one dimensional without much taste to enjoy. Coming up with ways to incorporate it into recipes was challenging. In the end, any of these recipes could skip the NUVO and taste almost the same.
Subscribe to the monthly Newsletter
All content ©2016 Cheri Loughlin, The Intoxicologist. All Rights Reserved. Chat with Cheri @Intoxicologist on Twitter and facebook.com/Intoxicologist
Cheri Loughlin is the Omaha writer and photographer behind www.intoxicologist.net and author of Cocktails with a Tryst: An Affair with Mixology and Seduction. You can email Cheri with comments and questions at str8upcocktails@gmail.com.
NUVO Lost its Sparkle? Bring the Twinkle Back