There are bottled, ready to pour sour mixes you can purchase or those you can make from fresh ingredients. My preference is fresh. I think it tastes much better and I can control exactly what goes into the mix. Water, sugar, lemon and lime are an easy to pronounce ingredients list as well. No stumbling over chemical additives. The Sour Mix recipe below is just one example of many basic mixes. Find one you like and adjust the recipe to proportions you will use before it's necessary to make a new batch.
Sour Mix is used in a variety of cocktails, drinks and shots. Find many uses for Sour Mix by following the highlighted link.
Sour Mix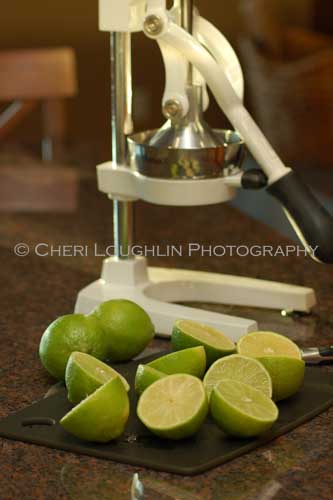 3/4 cup Water
3/4 cup Granulated Sugar
1/2 cup (4 ounces) Fresh Lemon Juice
1/2 cup (4 ounces) Fresh Lime Juice
Combine water and sugar in large saucepan. Stir until sugar dissolves. Bring to gentle boil. Remove from heat and allow syrup to cool completely.  Add juices. Place syrup and juices in large pitcher. Stir. Cover with lid. Place in refrigerator to chill thoroughly. Will keep for approximately one week.
All content ©2012 Cheri Loughlin, The Intoxicologist. All Rights Reserved. Chat with Cheri @Intoxicologist on Twitter and facebook.com/Intoxicologist or str8upcocktails@gmail.com