Carlo Rossi takes pride in offering easily enjoyable wines for any time of year. For wine lovers, Cinco de Mayo is an excellent time to enjoy a simply made, refreshing Summertime Sangria. As Carlo Rossi says, "I like talking about Carlo Rossi wine, but I'd rather drink it."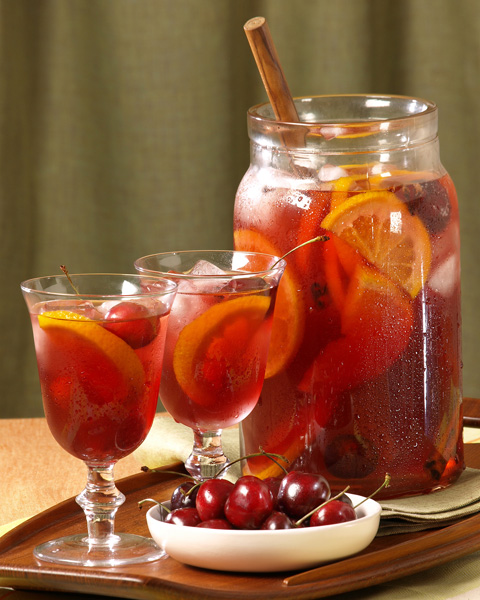 Summertime Sangria
3 cups Carlo Rossi Sangria
2 ounces E&J VSOP Brandy
2 ounces Triple sec
2 Sliced Oranges
1 Sliced Lemon
1 Sliced Peach or Apple
1 cup Lemon-lime or Club soda
Combine Carlo Rossi Sangria, E&J Brandy and triple sec in a pitcher. Add sliced fruit and soda to fill. Chill up to 24 hours, or serve immediately over ice. – photo courtesy Carlo Rossi representatives
Carlo Rossi offers a wide range of wine products within their portfolio. Whether you prefer whites to reds or a little blush in between, the choice is offered nationwide. Carlo Rossi's vision to offer quality wine with value resonates with generations past and present. Those who welcome practicality in their life, yet still appreciate the significance of value reach for Carlo Rossi.   
Chardonnay – From the Carlo Rossi Reserve Collection, this Chardonnay has subtle hints of apple, pear and oak.  It goes well with cheese and fruit platters.
White Zinfandel – This wine makes for parties and picnics.  With its well-balanced blend of strawberry and watermelon flavors, it goes well with simple dishes like spinach salads and crab cakes.
Merlot – Bright with rich berry flavors, Carlo Rossi Merlot is guaranteed to be the hit of any party.  Its medium-bodied fruit flavors go well with meat, fish and pasta. 
Cabernet Sauvignon – This wine is big, bold and nudges toward the taste of red cherry and blackberry.  Great with steaks and pork dishes. 
Sangria – Sangria has traditionally been a social wine.  You can enjoy its bright flavor as is or add slices of your favorite fruit, let it marinate and then serve it at your next fiesta.
Paisano – In Italian, Paisano means "friend!"  This best-selling Carlo Rossi wine goes great with everything from fish to chicken, but most importantly is best enjoyed among family and lifelong friends.
Chianti – This classic Italian table wine is rich in flavor and goes well with pizza, spaghetti and various chicken dishes.
Rhine – With the sweet, crisp taste of green apples, Carlo Rossi Rhine is perfect for summertime but can be enjoyed year-round with barbecue, salads and fresh vegetables.
Chablis – This semi-dry white wine with its crisp, light taste and flavors of ripe pear can be enjoyed with grilled seafood, pasta dishes or salads.
Blush – Carlo Rossi Blush is a refreshing wine with flavors of fresh strawberries and sweet cherries and can be enjoyed with Gazpacho or other chilled summer soups.
 Vin Rose – In French, Vin Rose translates to "Pink Wine," but to Carlo Rossi it means a light tasting, crisp and fruit-forward wine that is perfect with Greek salads and antipasto.
Burgundy – This rich, full-bodied wine is filled with flavors of red berries with hints of spice and dark chocolate.  It is perfect with traditional Italian sauces and spicy Mexican dishes. 
Recipe & wine recommendations provided by Carlo Rossi representatives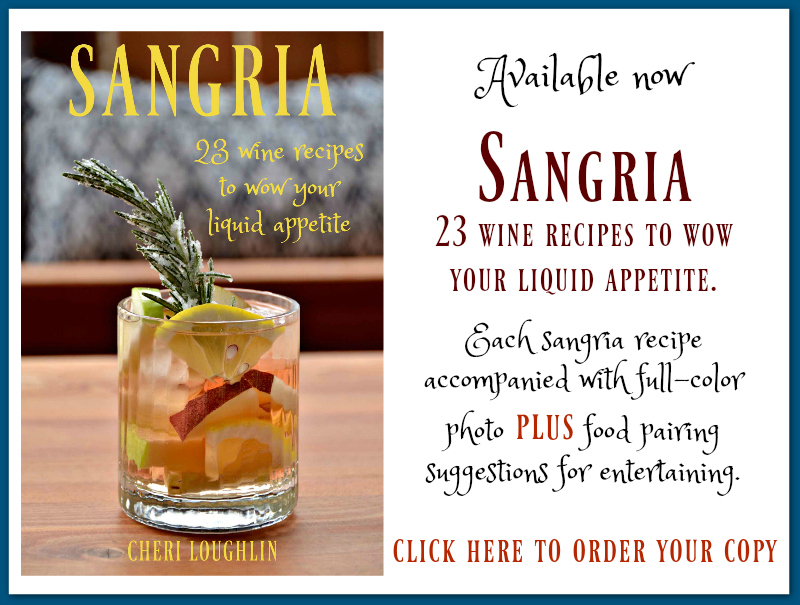 All content ©2013 Cheri Loughlin, The Intoxicologist. All Rights Reserved. Chat with Cheri @Intoxicologist on Twitter and facebook.com/Intoxicologist or str8upcocktails@gmail.com
Carlo Rossi Summertime Sangria for your Cinco de Mayo Celebration