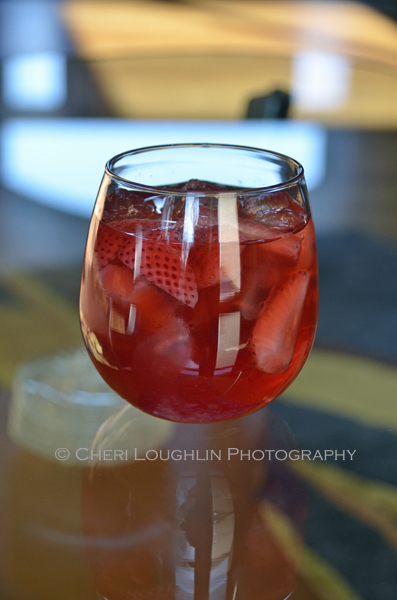 Red Sangria is one of the most popular Spanish cocktails with White Wine Sangria (Sangria Blanca) running a close second. Sangria is a wine based punch most likely to have originated in Spain. Sangria first appeared in the United States in 1964. As its popularity has increased, so have the numerous ways the Sangria recipe has been adapted.
How to Make a Basic Red or White Wine Sangria Recipe
The best sangria recipe begins in the most basic form. One liter of wine (red or white), 1 cup of sliced fresh fruit (any combination of citrus, berries and tropical fruits), 2 to 4 ounces Liquor (usually Brandy or Cognac) and 1/2 to 1 ounce sweetener (sugar or simple syrup). Place all ingredients in sealed container for 4 hours minimum to overnight, allowing sliced fresh fruits to marinate. Serve in large rocks glass with club soda or sparkling wine topper. Garnish options include fresh herbs or additional fresh fruit slices and whole berries.
With the basic sangria recipe as starting point it is easy to adapt the recipe to seasonal ingredients and fresh fruits you already have on hand.
Wild Strawberry Sangria Recipe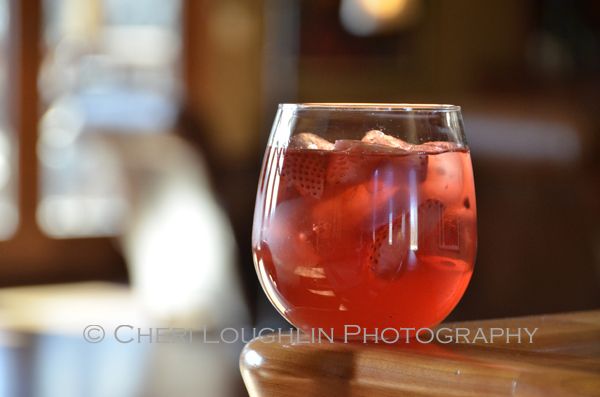 The Wild Strawberry Sangria recipe is perfect for spring and summer entertaining. The recipe uses Moscato White Wine as base with fresh strawberries, blackberries and cherries. It is lively and fresh, light and airy and beautiful in color. The taste is definitely spectacular! Almost too spectacular. The Wild Strawberry Sangria recipe is so easy to sip, it disappears as quickly and easily as it put together.
May 9, 2013 marks the second annual National Moscato Day. National Moscato Day was established by Gallo Family Vineyards. Make a fresh and easy Moscato White Wine Sangria to capture the excitement of National Moscato Day. Then sit back, relax and join Gallo Family Vineyards in a very special Moscato wine-themed Twitter party for hosting tips, wine and food pairing ideas and wine facts. Follow the hashtag #MoscatoDay and @GalloFamily on Twitter
Wild Strawberry Sangria – recipe by Cheri Loughlin, The Intoxicologist
1-750ml Bottle Moscato White Wine
4 ounces Brandy
1 ounce Simple Syrup
6 large Strawberries – hulled & quartered
15 Fresh Whole Blackberries
1/2 cup Fresh Cherries – pitted & cut in half
1/2 Fresh Lemon – cut in slices
Place cut fruit in bottom of pitcher. Add wine, brandy and simple syrup. Stir gently. Cover. Chill 4 hours or overnight. Serve over ice. Club soda or sparkling wine optional as topper optional.
What is the Best White Wine for Sangria Recipes?
There are many Moscato white wines that would work rather nicely with the Wild Strawberry Sangria recipe above. Use the one that you are most familiar with and prefer. I used a Moscato white wine I am familiar with it and thought it would pair nicely with the recipe I was developing due to the flavor profile. It is pleasantly sweet with sumptuous fruit aromas. Citrus fruit dances across the tongue with plump, juicy splashes of nectar fruit. The finish is lively and crisp making it ideal for a lovely spring to summer sangria.
An important point to remember when choosing any wine as Sangria recipe base is it should be a wine you already enjoy. If it doesn't taste good in the glass by itself, it probably shouldn't be the starter component in your Sangria recipe.
Twitter, Facebook, StumbleUpon – str8upcocktails @ gmail.com – ©2013 Cheri Loughlin-The Intoxicologist, All Rights Reserved.
Wild Strawberry Moscato White Wine Sangria