Cinco de Mayo brings to mind cocktails of an alcoholic nature, but it is always pleasant to give those who prefer to enjoy the festivities with non-alcoholic fulfillment drinks with an equally celebratory feel.  Sangria is an easy, breezy pitcher drink that lures one in with its rich base and fruit filled satisfying nature. 
Whole Foods carries a white and red 100% Premium All Natural First Blush juice made from Chardonnay or Cabernet grapes in the juice aisle.  This is my preferred juice for non-alcoholic sangria.  If this particular brand is unavailable to you, use white or red grape juice as a base.  Keep in mind the fresher and more natural the better when it comes to juice.  Don't skimp on presentation.  Serve non-alcoholic cocktails in beautiful stemware with proper garnishes just as you would any other cocktail.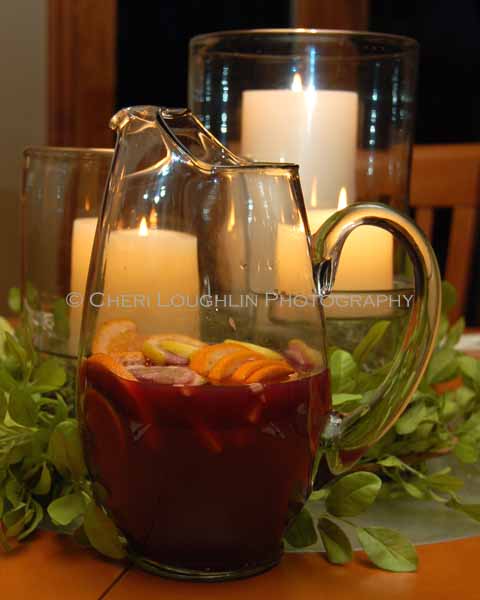 Sangria Faux You – created by Cheri Loughlin
1 – 16 ounce First Blush Cabernet 100% Premium Juice
1 Orange Sliced in rounds
1 Lime Sliced in rounds
1 Lemon Sliced in rounds
1 – 12 ounce bottle Ruby Red Grapefruit Juice
1 – 8 ounce bottle Pulp Free Orange Juice
Club Soda to top each individual drink
Orange Slices for Garnish
Combine all ingredients except diet tonic water in a pitcher and refrigerate for several hours or overnight.  When ready to serve: Fill glasses two thirds full of ice.  Fill three quarters full of Sangria Faux You.  Top off with club soda.  Garnish with a fresh orange slice floated on top.  Insert straw or stir stick.   
Another variation would be to exchange the Ruby Red Grapefruit Juice for 6 ounces Pineapple Juice and 6 ounces Peach Juice.  Use the First Blush Chardonnay Juice with this version.  This makes a luscious tropical blend.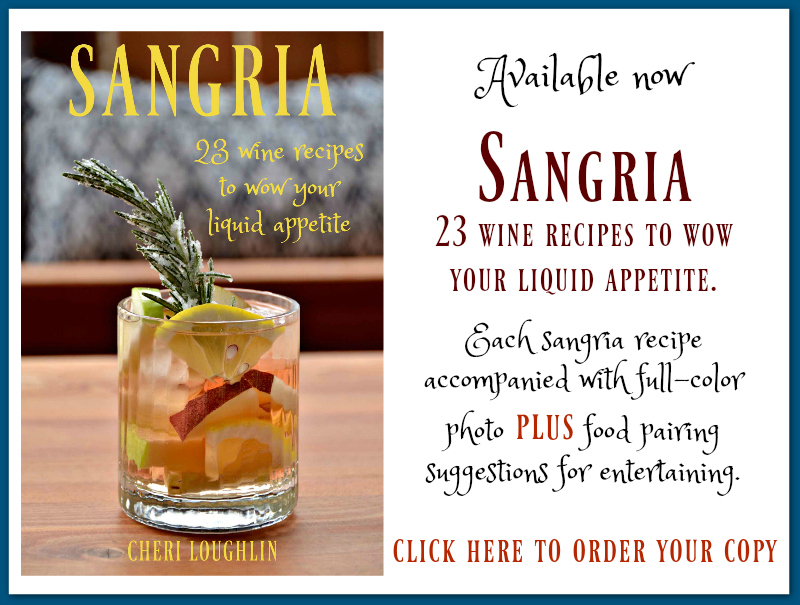 Twitter, Facebook, StumbleUpon – str8upcocktails @ gmail.com – ©2012 Cheri Loughlin-The Intoxicologist, All Rights Reserved. All opinions, reviews and spirits' coverage are the personal opinion and decision of Cheri Loughlin.
Non-Alcoholic Cinco de Mayo Celebration Cocktail: Sangria Faux You