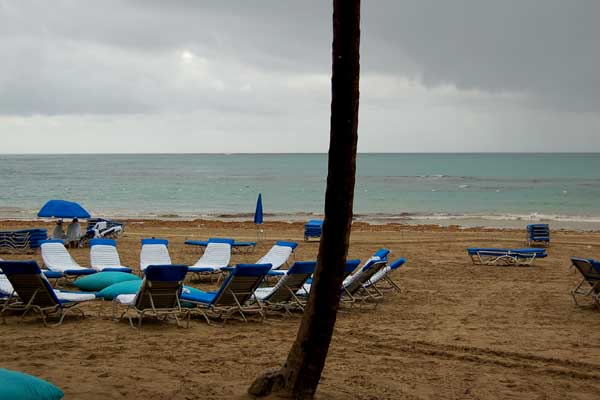 April 25, 2009, I sat at a beautiful outdoor hotel bar with rain falling down around me on a beach in San Juan, Puerto Rico, in sheer delight at having been given a personal tour of the Bacardi facility in Cataño, Puerto Rico, the day before.  As I sat indulging myself on parmesan cheese and garlic smothered French fries remembering the previous days in paradise while listening to the ocean behind me, what stood out in my mind the most were the people rather than the place.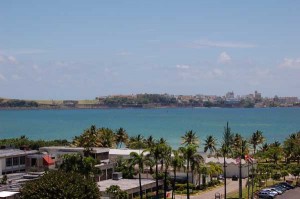 Puerto Rico is indeed beautiful with the huge trees, fabulous weather and beaches that stretch on for miles and miles.  The culture and history runs deep.  I could photograph the countryside and stroll the streets endlessly soaking up the past, present and what the future holds for this place.  But it is not the location in itself that makes Puerto Rico such a wonderful destination, nor was it being invited by one of the largest liquor companies in the world.  It was being welcomed.  There is a difference between an invitation and feeling welcome.  Bacardi, the people within the Bacardi family and the people I met along my travels to, within, and home from Puerto Rico welcomed me with open arms. 
It takes me too long to gather my thoughts when something strikes me to the core.  Call it procrastination, perfectionism or not enough time in the day.  I wonder sometimes how to talk about something that seems ordinary that gets taken for granted and is often the target of criticism due to its global proportions in the industry.  Bacardi; it is internationally recognizable as a brand and family, criticized for the way their business is structured due to its private nature, yet respected as a worldwide contender in the liquor industry.  On a personal level; esteemed by many in the community in which the Bacardi facility in Cataño resides.  Bacardi is well-regarded by its employees as well.  As a product it has been taken for granted as an ordinary rum doing an average job as a mixer.  Upon closer examination its superior qualities become quite evident.
Bacardi – The Superior Factor
From this day forward Bacardi Superior will no longer be relegated to the freezer amid bags of frozen brussel sprouts and fast food dinners kids deem as delicacies (ie: mini corn dogs and taquitos).  The reason should have been clear as the label states: Superior.  Bacardi Superior, sometimes referred to as light rum, reigns far more supreme than this Intoxicologist once thought.  Thank goodness it took more than a shake and strain in a cocktail shaker to discover this spirits enormous, yet subtle characteristics.  It was my extreme pleasure and privilege to learn the exceptional quality of the Bacardi spirit from Will Ramos, Bacardi Brand Master.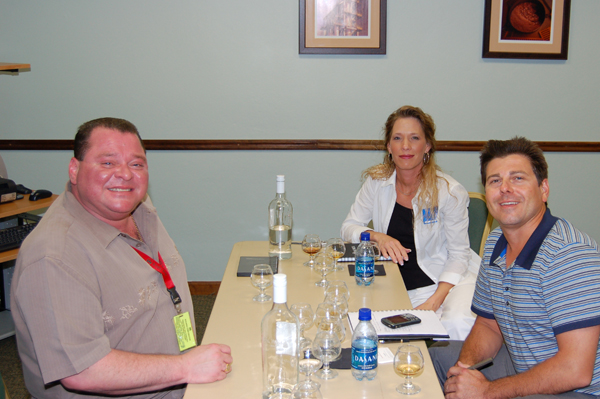 Bacardi Superior's primary function in a cocktail is its instant mixability.  No one single characteristic contained in this particular spirit either dominates or fades into the background.  When swirled in a snifter for an initial tasting one can see the tears that form just as quickly as they fade away.  This is just one visual clue as to this Puerto Rican rum's light quality.  Three short whiffs of the Bacardi Superior reveal vanilla and slight citrus with notes of almond.  Adding a single ice cube to the snifter will open up the bouquet of the spirit and a flush of revived flavor waves throughout allowing one to detect a few more flavor notes.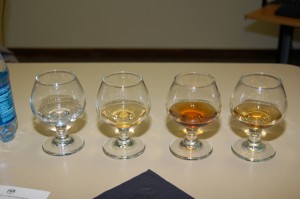 No matter how modern the distillation process has become through the years one thing remains the same.  Bacardi maintains strength of character with its consistent profile.  While Puerto Rican rum is required to be aged at least one year, Bacardi Superior is aged a full year and then blended with sometimes older years of Superior to bring the spirit to the same character profile as the original Bacardi to maintain consistency of character.  This special spirit uses the oldest form of Cuban yeast.  This yeast was discovered in the early morning as it bubbled naturally at the bottom of sugar cane stalks.  Bacardi's special strain of yeast is like a fingerprint.  Other rums may try to duplicate the formula, but just like every individual is unique, so is Bacardi.
Don Facundo not only changed the way people thought about rum, but he created 'firsts' for the rum industry; charcoal filtration.  The Charcoal filtration process acts as a magnet, lifting impurities or congeners from the spirit to leave behind the cleanest, lightest of rums available.  Bacardi still does not rest.  Polishing filters give Bacardi a special sheen so that it lilts and sparkles from bottle to glass.  The polishing filter adds nothing to the flavor, but rather is part of experiencing the Bacardi spirit. 
There have been many other firsts for Bacardi through the years.  Since the time Don Facundo first began creating and offering his rum to the public to this time when Bacardi carries a full line of rum with the Bacardi name as well as other spirits companies under its wing, there will continue to be original creations and new beginnings.  Bacardi stands at the forefront as a leader in the liquor industry.  My visit to Casa Bacardi was supposed to be all about the liquor, but in all honesty I became a little sidetracked while meeting the people of Bacardi.  It is a fair and just statement to say Bacardi is all about spirit; human spirit is wrapped up in everything they do at Bacardi and I was fortunate enough to witness that for a few hours one day. 
Cheri Loughlin is a leading cocktail and photography resource for beverage companies, event planners, businesses and individuals. High resolution cocktail and beverage stock photography images are available in downloadable digital format in the newly redesigned Stock Photography Gallery at www.cheriloughlin.com.
Twitter, Facebook, StumbleUpon – str8upcocktails @ gmail.com – ©2012 Cheri Loughlin-The Intoxicologist, All Rights Reserved. All opinions, reviews and spirits' coverage are the personal opinion and decision of Cheri Loughlin.
Bacardi: The Superior Factor