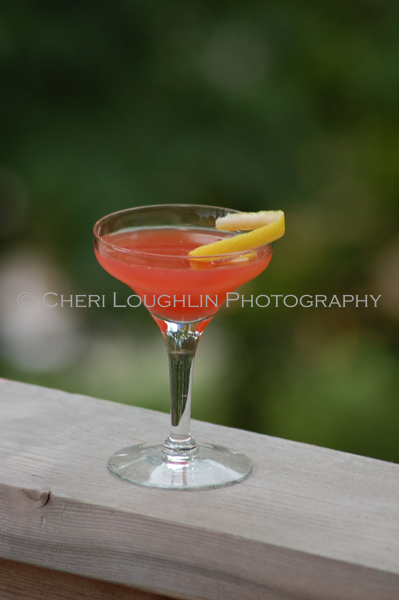 The Blinker cocktail recipe shows up in some cocktail books, but this long lost classic drink recipe hails from an era where the art of the drink rested in the hands of creative bartenders well known for their skill behind the polished bar.  The proportions vary depending on the book.  Some choose less bourbon with equal ratios of grapefruit juice and grenadine.  If the idea is to mask the bourbon and drink candy then by all means go for more juice and grenadine.  However, this particular recipe keeps in line with savoring the heart of the bourbon while enjoying a cocktail if your preference leans outside the realm of on the rocks or neat for the evening.
Blinker Cocktail Recipe
Blinker
2 parts Bourbon
1 part Grapefruit Juice
1/4 part Grenadine
Lemon Twist Garnish
Add liquid ingredients to a cocktail shaker with ice.  Shake to chill.  Strain into a martini glass.  Garnish with fresh lemon twist zested over the glass.
If there is a tad too much sweet still, try cutting back a wee bit on the juice and add only drops of grenadine instead.  The flavor almost lends itself to peachy with a dry touch on the back end.  Nicely done.  Definitely a bourbon drink recipe to share with someone new to bourbon.
All content ©2013 Cheri Loughlin, The Intoxicologist. All Rights Reserved. Chat with Cheri @Intoxicologist on Twitter and facebook.com/Intoxicologist or str8upcocktails@gmail.com
Bourbon Classic Cocktail: Blinker